7 Sites, Podcasts, & Books To Check Out When You're Looking For STI Support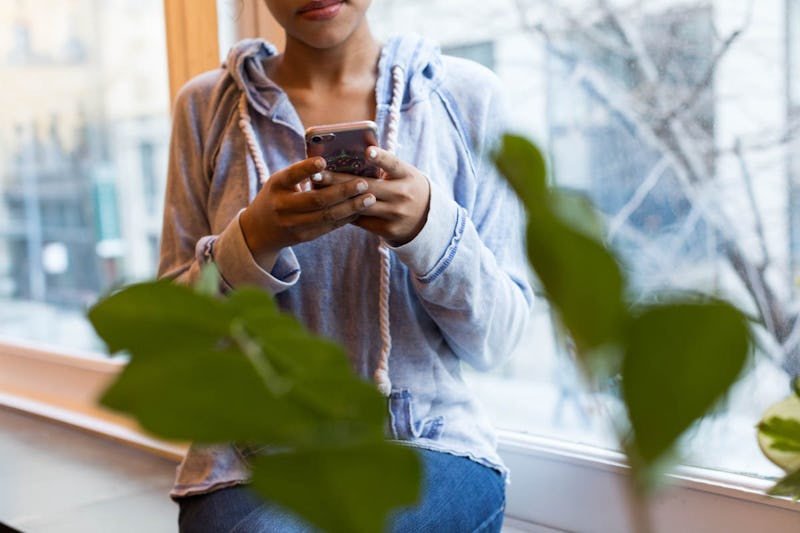 Ashley Batz/Bustle
If you're diagnosed with a sexually transmitted infection (STI), you may feel many things — scared, ashamed, embarrassed, alone, etc. — and that's due to the strong stigma surrounding STIs. However, there is no reason to feel any of those things.
Bustle Trends Group recently surveyed 226 women ages 18 to 34, and one participant said the biggest stigma around women's sexual health is, "That women are somehow less clean for having sex (which makes it harder for them to come forward in the early stages of STIs)." Another respondent said, "If you have or have had an STI, it means you sleep around a lot," while yet another said, "That you won't get an STI if you aren't a 'slut.'" So, this is where STI resources come into play and are so important: To help destigmatize having an STI and remind you that you are not alone with your thoughts and feelings.
"Nearly everything fun in life brings risks," August McLaughlin, a health and sexuality writer, media personality, and creator of the female sexual empowerment brand Girl Boner, tells Bustle. She says this can include anything from playing sports to driving a car to having sex. "Just as you should wear proper gear for contact sports and a seatbelt in cars, safer sex practices are important," she says. "In addition, reducing stigma around STIs lowers the risk of acquiring or spreading the infections."
When someone has less shame, she says, they take better care of themselves and their partners. "I believe shame causes at least as many complications as STIs do and, in some cases, more, since shame is associated with anxiety, depression, stress, low self-esteem, and the list goes on," McLaughlin says. Therefore, STI resources can certainly help someone with an STI.
Below, you'll find some key STI resources when it comes to not only getting more educated about STIs, but also outlets where that'll help you feel less alone in your diagnosis.