14 Ways To Make Getting Tested For STIs Feel Less Scary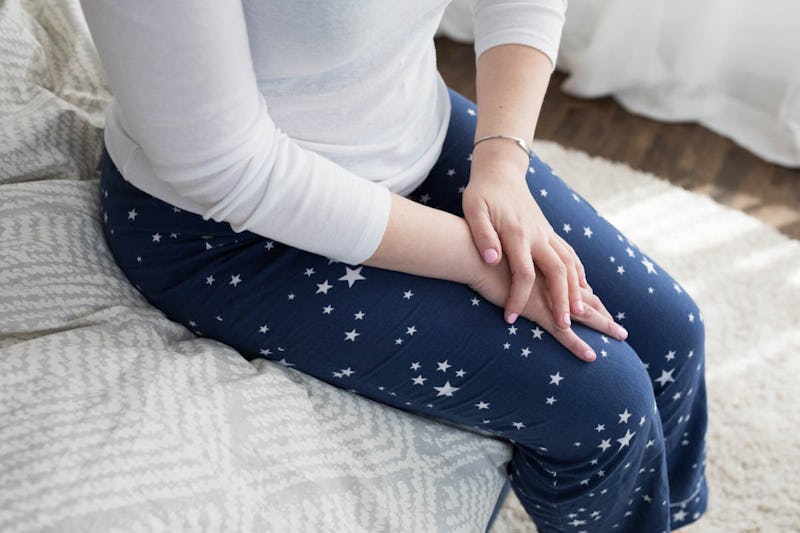 Ashley Batz/Bustle
These two things are both true: STIs are more common than many people think, and testing for STIs does not have to be as scary as it sometimes seems. But when the risk is real of testing positive, and the stigma is still so pervasive, it can be hard to find ways to calm the fear of getting tested for STIs. Luckily, there are plenty of ways to make it less nerve-wracking.
Sexual health is an important piece of the puzzle when it comes to overall physical health, but it is often overlooked. In a recent Bustle Trends Group survey of 226 women, ages 18 to 34, only 54 percent of women said they are "extremely likely" to discuss STIs with a new partner, and 21 percent wait until they become exclusive with a partner to talk about STIs. But it's not just glossed over in the bedroom.
Physicians only spend an average of 36 seconds talking about sexual health during checkups. And on a whole, according to a study published by the National Institutes of Health (NIH), stigma often gets in the way of testing. In this context, the fact that STIs are on the rise is no surprise.
Contrary to the language that still surrounds STIs, they are not rare, "dirty," or abnormal. According to the Centers for Disease Control (CDC), sexually active young people account for half of all new STI diagnoses. "STIs are on the rise in the U.S., and some communities are more negatively affected due to historical and structural oppression that lead to barriers to education and health care," June Gupta, MSN, WHNP-BC, associate director of medical standards at Planned Parenthood Federation of America, tells Bustle. "... We know that there's a vast unmet need for reproductive and sexual health care and education in the U.S. Too many people don't have the health care and education they need to keep themselves healthy, and STI rates continue to be a significant public health concern." It may make the whole thing less overwhelming to know that you can be part of the fight against stigma and misinformation simply by doing your part and getting tested.
And when you finally do take the plunge, you will likely find that the whole process is less scary than it seems, since testing is extremely common, and you'll join the ranks of empowered young people taking control over their sexual health.
Here are 14 ways to make getting tested for STIs less scary, according to experts.