7 Subtle Physical Differences Between Chronic Anxiety And Nervousness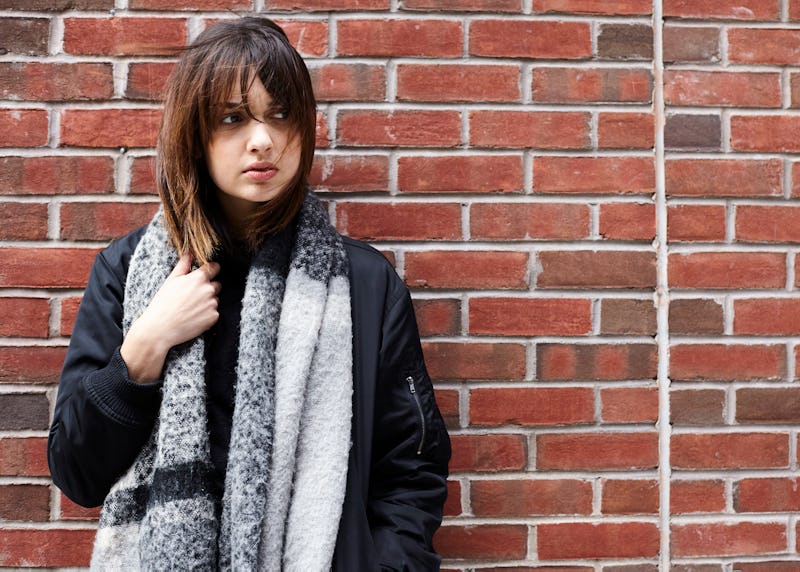 Hannah Burton/Bustle
Everyone gets nervous from time to time. For instance, if you hate public speaking but have to give a presentation, your heart might race, your palms may sweat, and you may feel more restless than usual. That's totally common. But what does it mean if you find that your nervousness never seems to go away? How can you tell if your nerves are actually something more? Well, according to mental health professionals, there is one major difference between nervousness and anxiety that you should be aware of.
"While related, the difference between nervousness and anxiety is one of degrees," psychotherapist, Dr. Paul Hokemeyer, tells Bustle. Nervousness is like a fly that gets into your car, he says. It bothers you for a few minutes but eventually you can roll the window down the fly finds its way out. No more problems. Chronic anxiety, on the other hand, is like an allergic reaction to a bee sting. "It has an intense emotion and physical effect that alters your journey and leaves you terrified of the next bee that you are convinced will come along and sting you."
In other words, nervousness is more situational. It comes and goes, depending on specific events, such as a big presentation or your wedding day.
Chronic anxiety is a diagnosable mental illness. It's long-standing and usually out of a person's control, if left untreated. Dr. John Mayer, Clinical Psychologist at Doctor On Demand, tells Bustle that chronic anxiety includes at least three of the following symptoms: restlessness, fatigue, lack of concentration, irritability, muscle tension, and sleep disturbance.
So although the two may seem similar, it's really not. According to experts, here are some subtle physical differences between simple nervousness and chronic anxiety.