7 Subtle & Sly Cues You Can Drop To Make A Good Impression On Someone New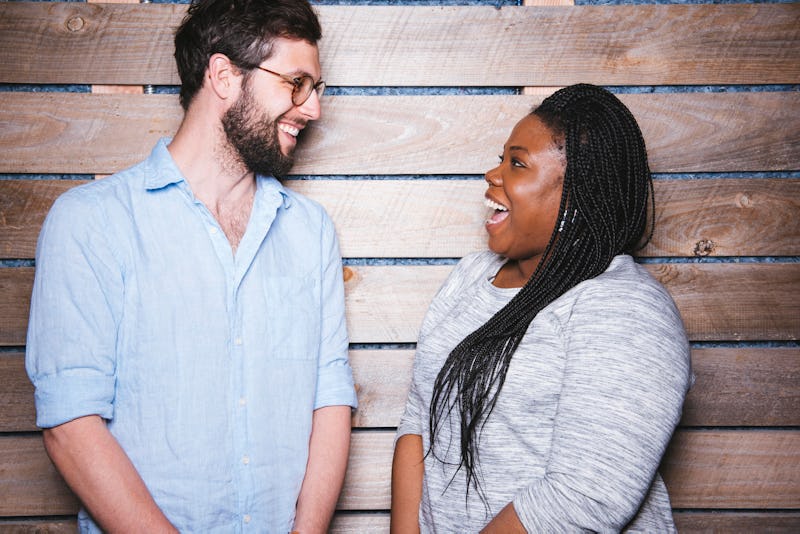 BDG Media, Inc.
Some people you just click with instantly, and you don't have to do anything to create a solid bond. With other people, the process can be longer and require some work on your end. Luckily, there are a number of sly clues you can drop to make a good impression on someone. Of course, you can't force someone to enjoy your presence — and you'll still want to be yourself and stick to the basics like being kind and caring — but with a little effort, you can improve your relationship with someone by engaging in some very subtle habits.
An old study by a UCLA researcher has been quoted throughout the years: That communication is 93 percent non-verbal (55 percent being body language and 38 percent being tone of voice)," psychologist Dr. Crystal I. Lee tells Bustle. "That study has actually been grossly overgeneralized, but it would be safe to say that non-verbal aspects of communication are definitely important. If not, then there wouldn't be 'good' and 'bad' actors. Any actor can say the words, but the good ones use their non-verbal communication to convince you that they're their character."
To make a good impression, it's important to feel comfortable. But to create some intimacy and connection, experts say you can drop these seven subtle clues that can help get someone to like you.