7 Surprising Situations When Cheating Is More Likely To Happen, According To Experts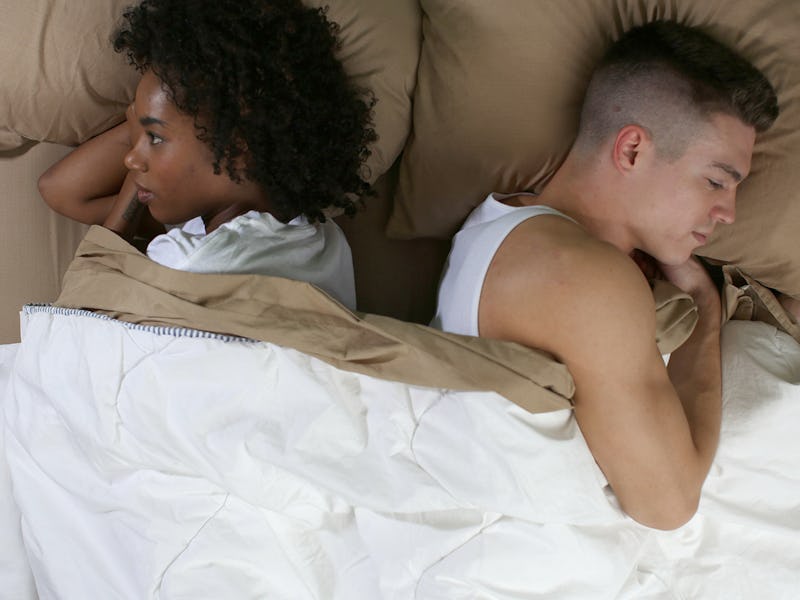 Ashley Batz/Bustle
It's easy to worry about your partner potentially cheating when they have a history of cheating or they're always flirting with other people. But the reality is, anyone can be a cheater given the right circumstances. According to experts, some everyday situations can lead to cheating, depending on the circumstances.
"There are many situations that facilitate cheating," Dr. Marianne Dainton, relationship expert and professor of communication at La Salle University, tells Bustle. "In essence, infidelity can only happen if you spend time with potential romantic partners. So, the more opportunity, the more likely infidelity will occur."
More often than not, cheating doesn't just happen out of nowhere. As Katie Ziskind, licensed marriage and family therapist, tells Bustle, "What does happen is overtime a couple drifts apart. Then, one person is presented with a situation where they feel supported and emotionally safe, which can lead them to cheat."
As Ziskind believes, cheating is usually a sign of deeper unresolved issues within the relationship. Sometimes it's rooted in issues with communication, and other times it's based on needs that aren't being met. Because cheating doesn't typically just happen spontaneously, here are some everyday situations that can lead someone to cheat.