7 Surprising Things That Might Cause Even A Loyal Partner To Cheat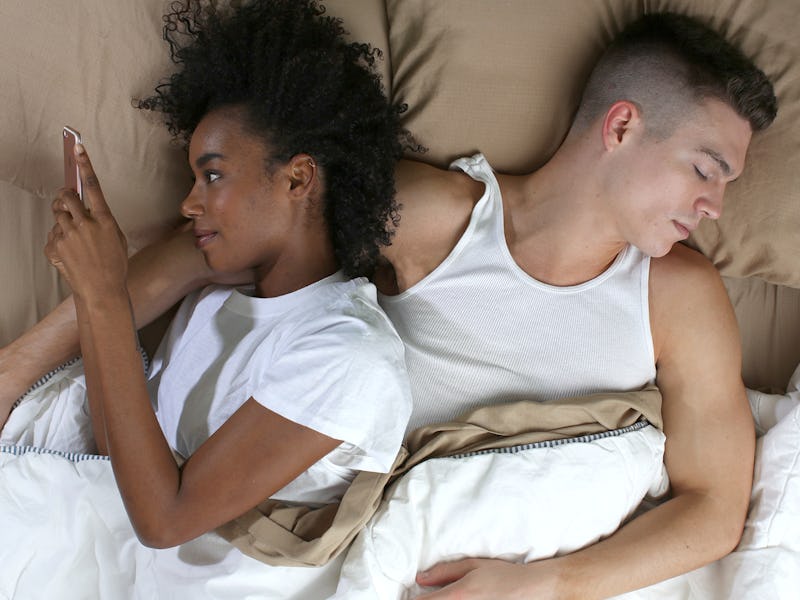 Ashley Batz/Bustle
It's hard actually pinpoint what causes a person to cheat. You can look into someone's past, their career choice, or even the length of their ring finger to clue you in. But the reality is, it's pretty impossible to decipher who's going to be cheater and who's going to remain faithul. Because according to experts, anyone is capable of cheating.
"The point of cheating is to satisfy some urge or need not being fulfilled in the relationship," Todd and Diana Mitchem, Relationship Coaching Experts, tell Bustle.
According to them, some people in committed relationships are often tempted to use cheating as a means to escape. The Mitchems say that cheating may feel counterintuitive to them because it comes with guilt, fear, and the possible unraveling of the relationship. In other words, sometimes even just thinking about cheating on your partner will have a way of creating distance between the two of you as if you had cheated. So while it is less likely for a typically loyal person to cheat, it can still happen or just create distance.
There are so many reasons behind why someone chooses to be unfaithful. For instance, communication breakdown, not spending a lot of time together, and boredom are just a few of the most common ones. But it's important to remember that cheating, if it does happen, is not your fault, nor is it something you can predict before it happens. If you are concerned about infidelity though, here are a few red flags to look out for, according to experts.