7 Things Happily Married Couples Say Are Never Worth Fighting About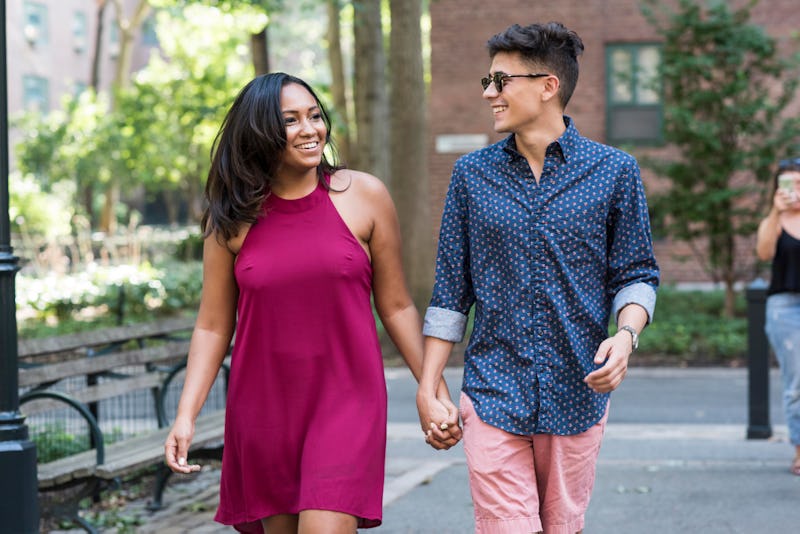 BDG Media, Inc.
You and your partner may have similar opinions and agree on a lot of things. But you're still two completely different people. Because of that, fights and arguments are inevitable. There are so many things you and your partner will argue about over the course of your relationship, and it likely won't stop after you get married. But according to experts, happily married couples stay that way because they know that some fights are just not worth having.
"Too often couples think that happily married couples don't fight," Jean Fitzpatrick L.P., licensed relationship therapist, tells Bustle. "But actually, developing the skill set that helps you get good at fighting keeps your relationship alive and creative."
Fighting in a healthy way means keeping your partner's point of view in mind. It means staying kind even in the middle of a heated argument. It also involves taking responsibility for your own actions, and knowing which fights are actually worth having.
"The goal is to build a better marriage, not tear down your spouse or try to 'win,'" Fitzpatrick says. So if that means sucking up your pride this time around and letting your partner have their way, so be it.
The reality is, there are so many different things you will argue about in your relationship. But just remember that fighting can be really exhausting, and isn't always necessary. So here are some things happily married couples say are never worth fighting about, according to experts.