What It's Really Like To Be Your Own Boss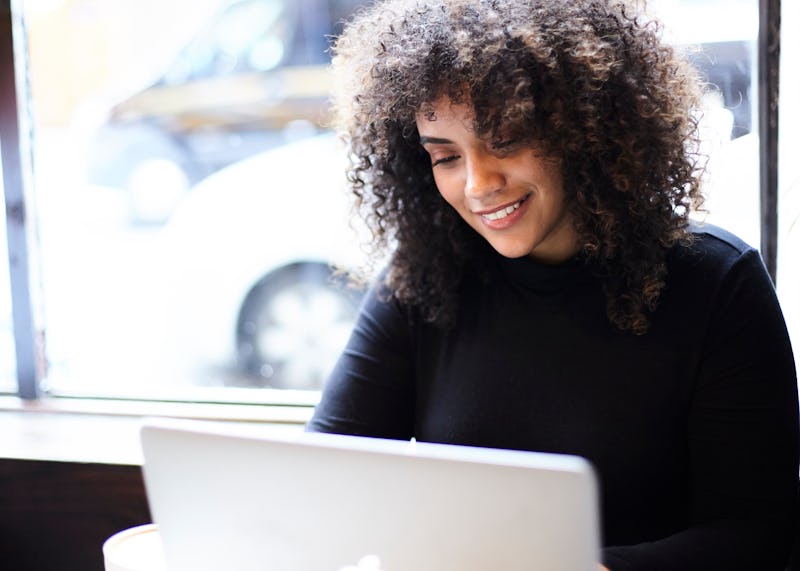 Hannah Burton/Bustle
Like many young women just out of college, I started my career in an entry- level position. I couldn't count on one hand how many superiors I had at the arts organization I worked for, and after a few years, juggling so many conflicting personalities and projects got pretty frustrating. Once I started to daydream about what being your own boss would be like, it was only a matter of time before I set out on the road to self-employment. By my 30th birthday, I had left the 9-5 grind for the even more intense grind of being a freelancer sans boss. It was awesome, but it was also terrifying.
There have been multiple studies and surveys that link increased happiness with the freelance life. (Although being your own boss doesn't have to mean you are a freelancer, it often correlates.) For those who have yet to tread in the waters of self-employment, it can be liberating for certain personality types. Bad babes who dare to be their own bosses know that three hour lunch breaks and four margarita business dinners can be a regular reality. At the same time, six months without a day off, and lack of affordable healthcare can also be a reality. In essence, there are as many plusses and minuses as any other kind of job — except for that whole working for someone you can't stand bit.
Here are seven things only women who are their own bosses understand, because, apparently, we are a growing breed.