9 Shocking Ways Your Body Changes After Just 2 Nights Of Bad Sleep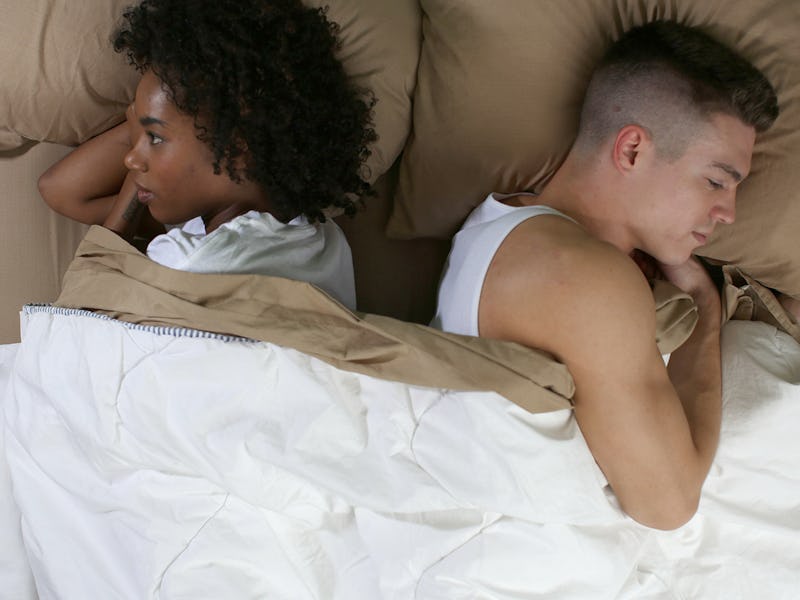 Ashley Batz/Bustle
Many of us think it's OK to skip a night or two sleep, either by staying up way too late, or trying to pull an all nighter. And while this is occasionally unavoidable — maybe because you're traveling, or sick, or dealing with anxiety — it's important to keep in mind that even just two nights of bad sleep can have a big impact on your health.
"Sleep is often felt to be a flexible part of the day's schedule," Dr. Sujay Kanasgra, Mattress Firm's sleep health expert, tells Bustle. "If there is either too much work to get done or there are other priorities at night, sleep is often sacrificed. Unfortunately, sleep is not optional, and getting limited quantities has real consequences."
Of course, the most noticeable side effect is daytime sleepiness, but that's not all. "Mood often suffers with sleep deprivation, as does the attention span," Dr. Kanasgra says. "Other areas of health that are affected include heart health, immune function, and appetite regulation. The list goes on and on."
In order to stave off these side effects and stay healthy, it's important to get consistent sleep each night, and shoot for those eight hours. "That's enough [time] for most people to get through about five complete sleep cycles, leaving them feeling refreshed and rejuvenated," Chris Brantner, sleep expert and founder of SleepZoo, tells Bustle. Sleep allows the body to heal itself, rejuvenate, and reset for the new day — so do what you can to guarantee good sleep, as often as possible. Here, experts point to a few shocking changes your body can experience when you're sleep deprived.