7 Things That Can Seem Like STI Symptoms But Might Not Be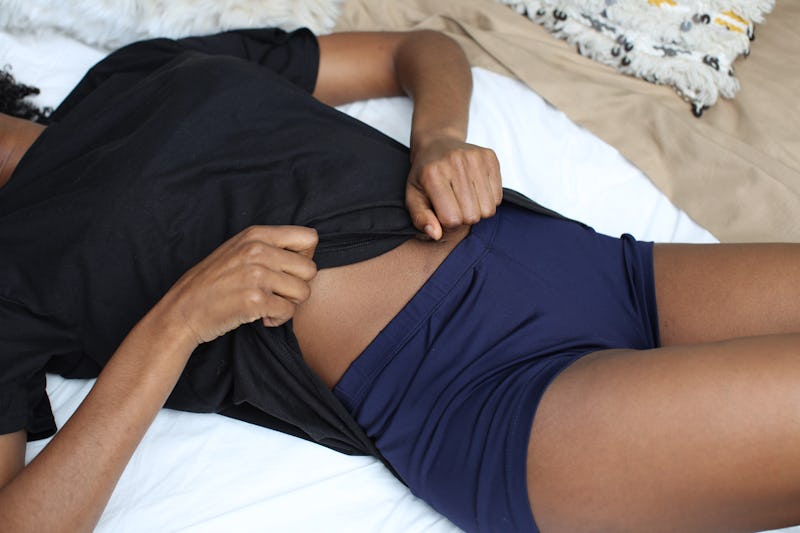 Ashley Batz/Bustle
Finding something unusual going on in your body can be a cause for concern. But according to doctors, you don't necessarily have to worry that you have a sexually transmitted infection (STI) just yet. There are certain things that can seem like symptoms of STIs but may not be.
"Some symptoms that are commonly associated with a particular STI could also mean something else entirely," Dr. Kristamarie Collman, MD tells Bustle. For instance, finding "thick, white, cottage cheese-like discharge" in your underwear can be worrisome, especially if you had unprotected sex recently. But as Dr. Kristamarie says, this can be both a symptom of an STI, and a vaginal yeast infection. Of course. if you have any doubts, your best is to see your doctor to get a clear diagnosis.
Regardless of whether your symptoms end up being an STI or not, just keep in mind that there are an estimated 20 million new cases of sexually transmitted infections each year. STIs are very common, after all, and while they are nothing to be ashamed of they are also preventable. That's why doctors stress the importance of being smart when it comes to sex.
But if you are wondering whether or not symptoms are an STI, it is best to discuss them with your doctor and get tested. Here are some things that can seem like STI symptoms, but may not be, according to doctors.