7 Things That Only Happen When You're In An Emotionally Abusive Relationship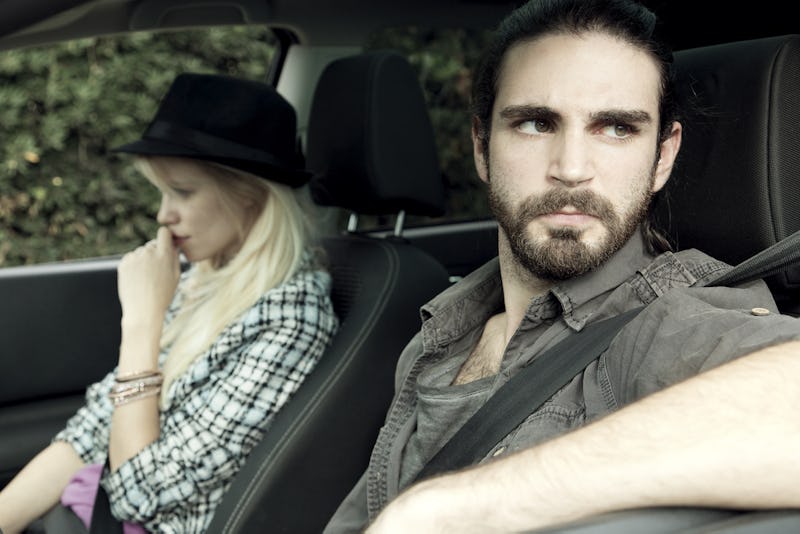 Fabiana Ponzi/Shutterstock
Emotional abuse in a relationship can be hard to spot at first. Unlike physical abuse, it's easier to mask emotional abuse behind seemingly innocent and "loving" words or gestures. That's why experts say it's important to be aware of the things that happen when you're in an emotionally abusive relationship.
According to Beverly Engel, licensed therapist and author of the upcoming book, "I'm Saying No!" Standing Up Against Sexual Assault, Sexual Harassment and Sexual Pressure, "Emotional abuse can be defined as any non-physical behavior designed to control, intimidate, subjugate, demean, punish, or isolate another person through the use of degradation, humiliation or fear."
The typical abuser will have "an entire repertoire of tools" they use to manipulate and control their partner such as verbal assault, constant criticism and blaming, emotional blackmail, and gaslighting, among others.
"People may emotionally abuse without intending to do so if it's a pattern that they grew up thinking was normal," Katie Ziskind, licensed marriage and family therapist, tells Bustle. "For example, if a parent emotionally abused them, it may be the only thing they know. However, it does not make it right or OK." So it's important for you to recognize the signs as soon as possible. That way, you won't stay stuck in an unhealthy situation for too much longer.
Sometimes people don't even realize they're being emotionally abused until it's too late. So here some things that only happen when you're is in an emotionally abusive relationship, according to experts.