7 Must-Have Lime Crime Makeup Items To Snag While They're On Sale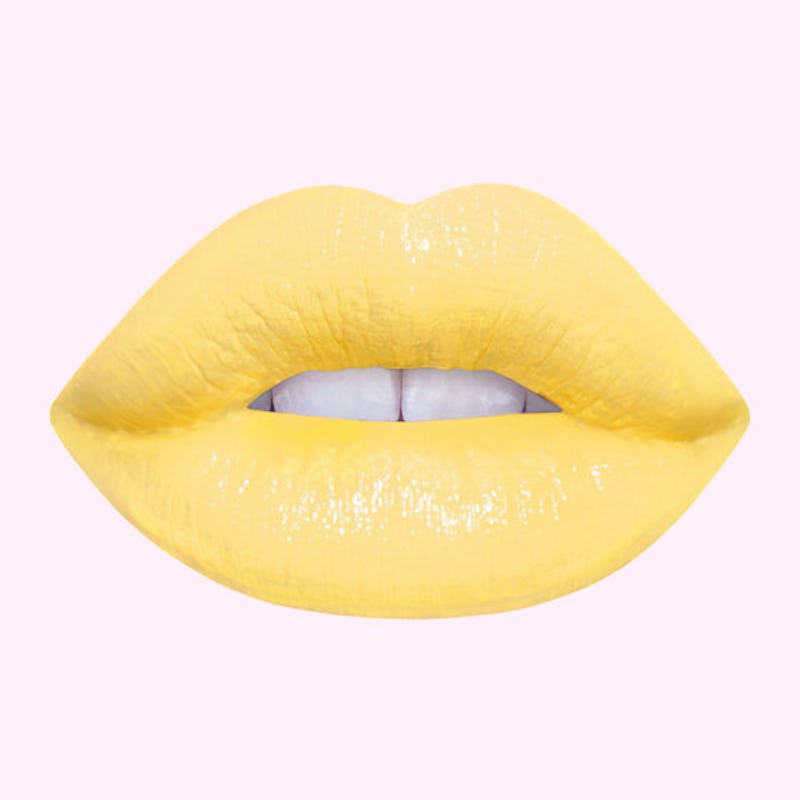 Courtesy Lime Crime
When a cosmetics company lets you live up to your full unicorn potential IRL, you have to take advantage of it. See seven things to buy during Lime Crime's 60 Percent Off Sale so you can start living your best life, immediately. Because wearing colorful hues like these is a dream come true for beauty lovers, and now that this brand is also giving you a chance to save on products, you really can't deny yourself (or your inner unicorn) a purchase.
According to the Lime Crime website, you can score up to 60 percent off makeup items until exactly 11:59 p.m. PT on Apr. 9. Opportunities like these are almost as rare as those beloved one-horned horses, so make sure you rack up on colorful items while this promotion lasts.
When you head to the site, you'll be able to score deals on lipstick, highlight palettes and more. The Unicorn Lipsticks are going for $7-$8 and there are also entire ranges of shadows on sale for just $29. So, is this the most magical shopping opportunity you've ever heard of or what? This is coming from the same brand that brought you Unicorn Hair Dye, but because the dyes can't actually be worn on your face, there's no discount on those during this makeup-only sale. But, since these incredible hair hues retail for only $16, you might as well pick a few up to complete your rainbow beauty look!
Now's your chance to score some awesome deals!
It's going to be hard to resist a purchase, so don't even try.
1. Unicorn Lipstick
Unicorn Lipstick in New York City, $8, Lime Crime
You're sure to stand out in this pastel lippie. And what more could you hope for in life?
2. Diamond Crushers Lip Topper
Diamond Crushers in Acid Fairy, $16, Lime Crime
Sparkle wherever you go with this lip topper in tow.
3. Hi-Lite Palette
Hi-Lite Opals Palette, $34, Lime Crime
Holographic highlight is in, so don't miss out on the trend.
4. Perlees Lipstick
Perlees Lipstick in Mirage, $15, Lime Crime
Spring is all about sheen. Take the chance to slick this slightly metallic lippie across your pout while you can snag it for a discount.
5. Venus Palette
Venus Eye Shadow Palette, $29, Lime Crime
Your lids will be looking as beautiful as a sunset with these pink hues swept across them. Go on and add this range to your beauty bag to create your very own masterpiece makeup moment.
6. Matte Velvetine Lippie
Matte Velvetine in Wisteria, $17, Lime Crime
Because your unique look's not complete without a lavender shade on your pout.
7. Metallic Velvetine Lipstick
Metallic Velvetine in Blondie, $17, Lime Crime
Light pink is having a major moment right now, so make sure this hue is in your personal collection.
Here's to all of the amazing beauty looks you'll create once you have these products in your possession!