7 Things To Do With Your Partner Before Bed To Form An Unbreakable Bond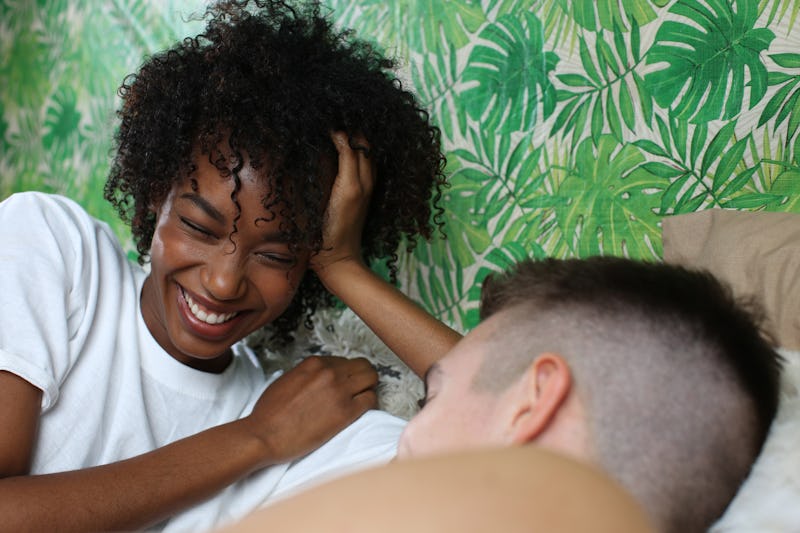 Ashley Batz/Bustle
We put a lot of stock into major relationship milestones like becoming exclusive, moving in together, getting engaged and so on. While these major things do bring you and your partner closer together, it's the small day-to-day things that really make up your relationship. It's the laughs, the conversations, the touches, and even the small arguments here and there. These are the things that help you form a strong bond. If you want to form an unbreakable bond, experts say there are a few things you and your partner should try doing before bed.
As Andrea Amour, Founder at UpDate Coaching tells Bustle, an unbreakable bond can only be made if you and your partner show solidarity. It's about going to bed at night knowing that you and your partner are on the same team. "Solidarity demonstrates respect and trust which are foundational for any relationship," she says. Without respect and trust, your relationship isn't going to go very far.
You may not really realize it, but the things you do with your partner before bed can do a lot for your relationship. You can still find ways to show your partner love, support, and affection right before you go to sleep. So if you want to form an unbreakable bond with your significant other, here are some things you can do before bed, according to experts.