7 Things To Know Before Asking For A Raise For The First Time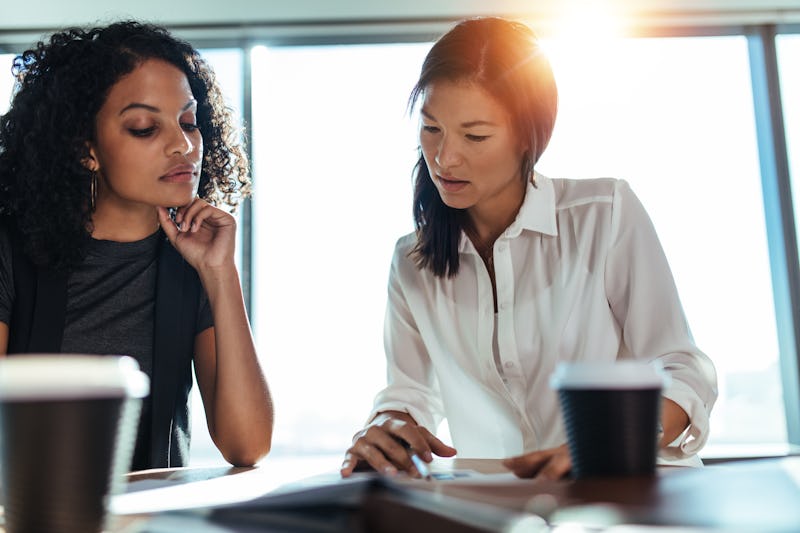 Jacob Lund/Fotolia
A lot of us don't even know where to start when it comes to asking for a raise. A 2016 survey from Levo, an online community for career advice and more, found that over than 60 percent of millennial women weren't sure how to ask for a raise — and 63 percent of millennial women said that they were uncomfortable negotiating. But it's so important for people, especially women, to know what they're worth and to ask for it.
It can be hard to know when to start, but if you've been at a job for about a year or more it's time to start thinking about it. "Usually you would ask for a raise after a year but if you are going above and beyond in your role and responsibilities and in a creative position, I've heard of people getting a raise after three months," career coach and founder and recruiter of Ninja Recruiting, Jennifer Yeko, tells Bustle. "A year is much more standard of course, unless you're in sales or doing something that is bringing in revenue for the company."
Even if a year has gone by, if you've never asked for a raise before, it can seem really intimidating. Here's what you need to know about asking for your first raise, according to experts.