7 Things You Don't Need To Apologize For In A Relationship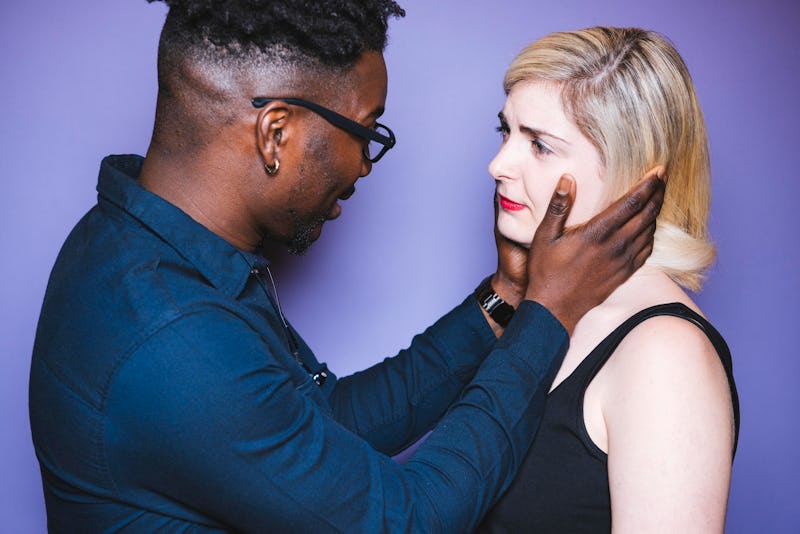 BDG Media, Inc.
Apologies play a huge role in keeping relationships happy and healthy — hey, we all screw up from time to time, right? — but saying sorry is usually much easier said than done. It can be difficult to admit when you make a mistake or hurt your partner, but knowing how and when to apologize in a relationship is crucial if you want to be able to successfully navigate conflicts and resolve problems without building resentment.
"Being mature enough to take responsibility for your actions and understand the pain it can cause your partner is key empathy that a relationship can't be without," Dr. Jill Murray, Licensed Psychotherapist, Author, and Relationship Expert, tells Bustle. "You should always apologize for hurtful behavior, even if you think that the person feeling that pain doesn't have a right to feel it, or that you wouldn't have been hurt by it."
If you do or say something hurtful, you can help to make it better by showing empathy and genuinely apologizing to your partner. But it's also important to remember that you don't have to apologize for every little thing in your relationship — because believe it or not, there is such a thing as apologizing too much.
"At some point, too much apologizing leaves your partner with the impression that you are too passive and accommodating," Rhonda Milrad, LCSW, relationship therapist and founder of online relationship community, Relationup, tells Bustle. "It feels to your partner that you cannot tolerate them having upset feelings and you are using apologies to placate them and smooth things over. Ultimately, your apologies become a tool to manage them and their feelings due to your own discomfort."
Should you say you're sorry if you genuinely mess up? Of course. But you shouldn't use those two little words as a catch-all solution to any problem that pops up, minor or major. Plus there are some things that you simply don't even need to say "I'm sorry" for in the first place — here are seven things that you should never apologize for in your relationship.