7 Things Your Partner Shouldn't Do When You're Having Relationship Issues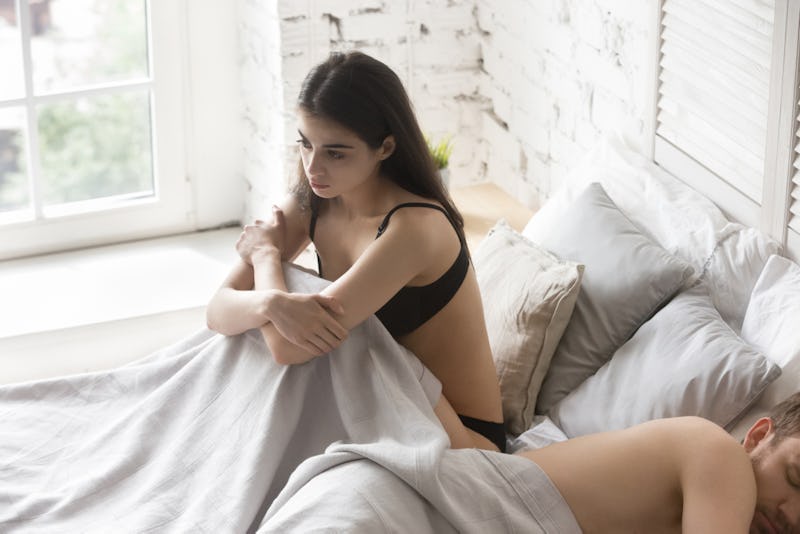 fizkes/Shutterstock
When you're in a relationship, rough patches can be a cause for concern. While every couple goes through ups and downs, not every couple will successfully make it out intact. But according to experts, there are a few things that can determine whether your relationship will survive tough times or not.
"One of the top reasons couples come to my practice is because they don't know how to manage conflict well," therapist Heather M. Garner, LCSW-C, tells Bustle. "Most relationship fights boil down to 'if you would just do it my way' or 'if you would just see it my way.' But our partners won't see it our way or do it our way because they are not us."
How you handle conflict as a couple can make or break your relationship. As Garner says, "Most people engage in behavior during times of conflict that can be extremely damaging to the fabric of the relationship." That's because some people haven't learned the proper conflict resolution skills necessary for a healthy relationship. If you know how to work out problems, but your partner doesn't, it's not going to do your relationship much good. So if your partner does the following things when you're having trouble, experts say your relationship may not last.