7 Things You're Saying That People May Take The Wrong Way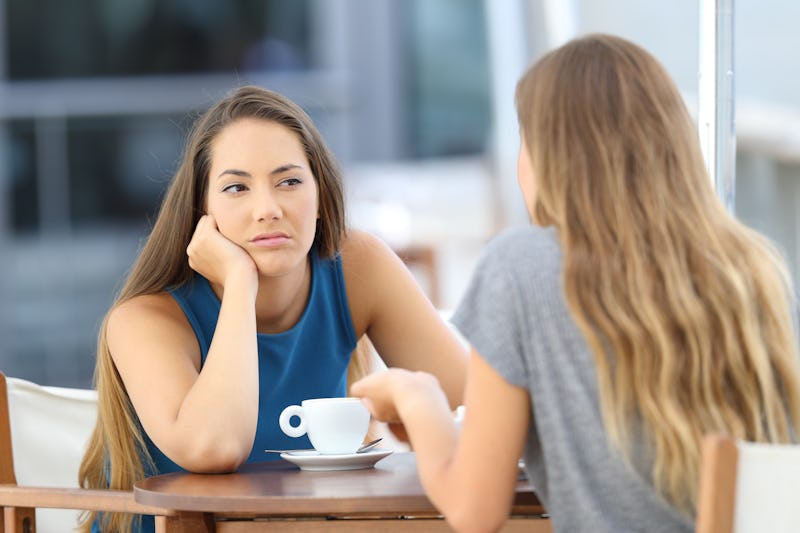 Antonio Guillem/Shutterstock
No one's perfect. Occasionally we're all going to say something that rubs someone the wrong way, even if we don't realize it. While you should always be yourself, there may be some things you're saying that can be perceived as annoying.
"A lot of times people can say things that are irritating or slightly offensive with no ill intent," Joshua Klapow, PhD, clinical psychologist and host of The Kurre and Klapow Show, tells Bustle.
We all strive to have more positive interactions, and sometimes it just takes a little self-reflection. "You have to be both focused on what you're saying, and then you have to be brave enough and open enough and vulnerable enough to truly pay attention to what the reaction is," Dr. Klapow says. "And to be willing to consider that the reaction that you're getting could be a function of what you're saying."
If it seems like something you have said was taken the wrong way, it's worth thinking about why and considering how to phrase it better. Although what someone considers annoying can be subjective, there are some common expressions that tend to be universally irritating. Here are some annoying phrases that should probably be avoided, according to experts.