7 TV Shows To Fill The Fantasy-Shaped Hole Left By 'A Discovery Of Witches'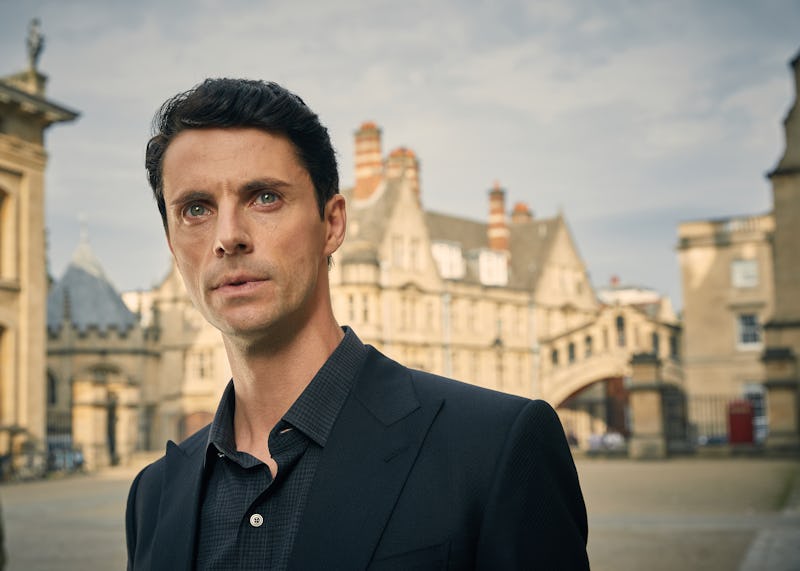 Sky One
Last year saw the television debut of historical fantasy series A Discovery of Witches. The Sky One show was an adaptation of the 2011 All Souls book trilogy, penned by author Deborah Harkness. The story follows the character of Dr Diana Bishop, a witch who denies her own supernatural being, and eventually crosses paths with a vampire. But, sadly, the first series concluded in November 2018, and there's been a fantasy-shaped hole in many people's TV schedules ever since. So, I've compiled a list of TV shows like Discovery Of Witches to get you through these dark days. You're welcome, guys.
The first Witches series — which ran for eight episodes — began airing on Sky One in September last year, and starred actors Matthew Goode as vampire Matthew Clairmont and Teresa Palmer as Dr Bishop. Fans of the show were no doubt thrilled to learn that the broadcaster had renewed Witches for a further two series, as Harkness announced via a Facebook post. And, according to Harkness, it's all thanks to the super-dedicated fans. The author said:
"The enormous success of the show in the UK and Europe has made it possible for future seasons to be greenlit and go into production. The writers are already hard at work to produce scripts so that we can cast and shoot season 2 next year. Elizabethan London, here we come! Thank you to all our loyal viewers on the UK and territories covered by HBO Europe. Now we pass the baton to viewers in Spain, Portugal, New Zealand, Australia and the US who will be seeing the show in the next few months."
But if you just can't wait until next year, here's what you can watch in the meantime: