7 Types Of Back Pain You Should Never Ignore, According To Experts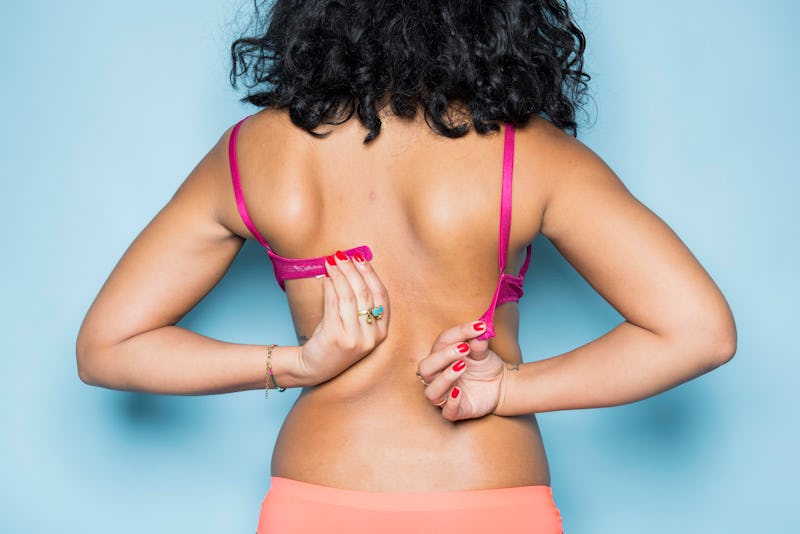 BDG Media, Inc.
While a little soreness here and there might not be worth worrying about, there are certain types of back pain you shouldn't ignore. Usually, these include new pains, pains accompanied by other symptoms, and the type of pain that impacts your day. Even though you might be tempted to brush it off and carry on, these can all be signs something more is going on.
"It isn't normal to have back pain," Dr. Todd Sinett, a chiropractor and applied kinesiologist, tells Bustle. "[But] unfortunately it is common so people think that it's normal." Back pain is a lot like other nagging health symptoms in that it's easy to ignore. But seeing a doctor can be important.
"Back pain is often your body's language telling you that something is wrong," Sinett says. "Ignoring this message can lead to bigger problems and more severe pain. You want to listen to your body. Ignoring the pain for a long time can be analogous to removing the battery from a smoke alarm because the noise is too loud," which you obviously don't want to do.
In many cases, mild back pain will go away on its own, and may just be a sign you need to stretch more often. Poor posture can also lead to back pain, Sinett says, which can usually be remedied by doing yoga, or sitting up straighter. If you have any of the back pains listed below, however, experts say it's not something you'll want to ignore.