These New True Crime Books Are Creepy, Terrifying, & Totally Captivating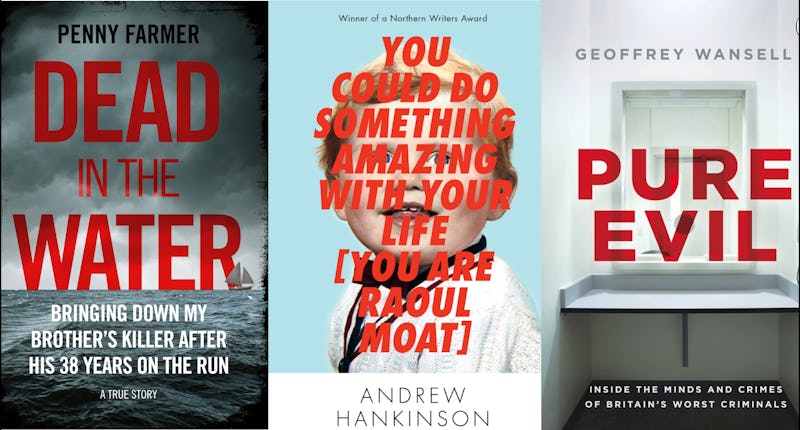 Amazon
True crime has always been of morbid fascination to many. However, in recent times it is certainly very much at the forefront of the output of many publishers. True crime books are milling off the shelves at the speed of light. With such a rich and varied selection to choose from, why don't we look at seven UK true crime books released in 2017 or 2018? What is more terrifying than crimes that have happened to people on the same soil as you, right?
Did you know that a lot of people who suffer from anxiety feel like true crime makes them feel less anxious? Well, I know it makes me less anxious anyway. Reading these cases is not only interesting, but it's important as well. Understanding, or attempting to understand, what leads to people commit these crimes is vital to help us recognise signs and to prevent future occurrences.
From gangs, gangsters, historical cases, and brutal deaths, to people charged on what some argue to be questionable evidence, the UK has a huge history of crime that has been thoroughly documented. However, as time goes on more and more stories are being shared, different angles are being examined, and evidence is coming to light. This means that picking only seven books was, honestly, a struggle. Enjoy.