9 True Crime Books That Show You The Creepier Side Of History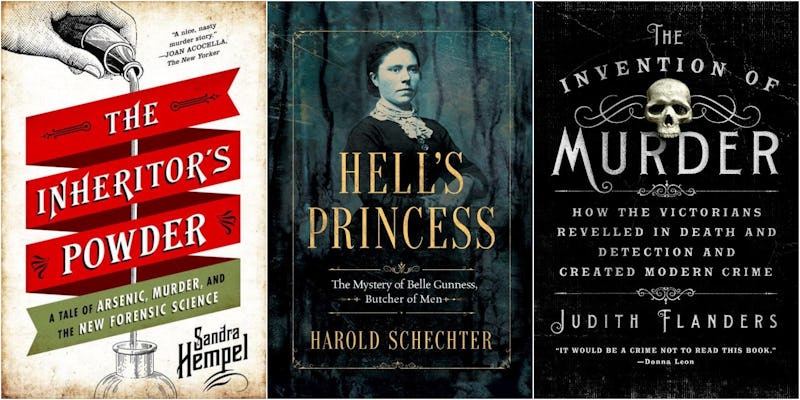 History, science, memoir, suspense — many true crime book have elements of each of these. So, of course, if you're a history buff who's also obsessed with true crime, you're definitely in luck: History is filled with remarkable, true mysteries that make for excellent books.
As with any historical text, there books use the crimes of the past to teach readers a lesson about today's world. Many of these books deal with the question of our cultural obsession with crime: How and why does crime fascinate society so much? From the first detective novels to the modern-day obsession with true crime podcasts, these books take a valuable look at what it is that draws our curiosity to these heinous acts.
Others center on specific moments in history that still have ramifications today. Others — including Sons of Cain and Lady Killers — choose to tell the stories of many different murderers and murderesses. And one book even takes a look at the true crime solved by the man who created one of the most infamous detectives of all time, Sherlock Holmes.
So, if you're eager to learn about the darker side of history, here are some endlessly fascinating historical true crime books that you absolutely cannot miss: