7 Unexpected Signs You Have High-Functioning PTSD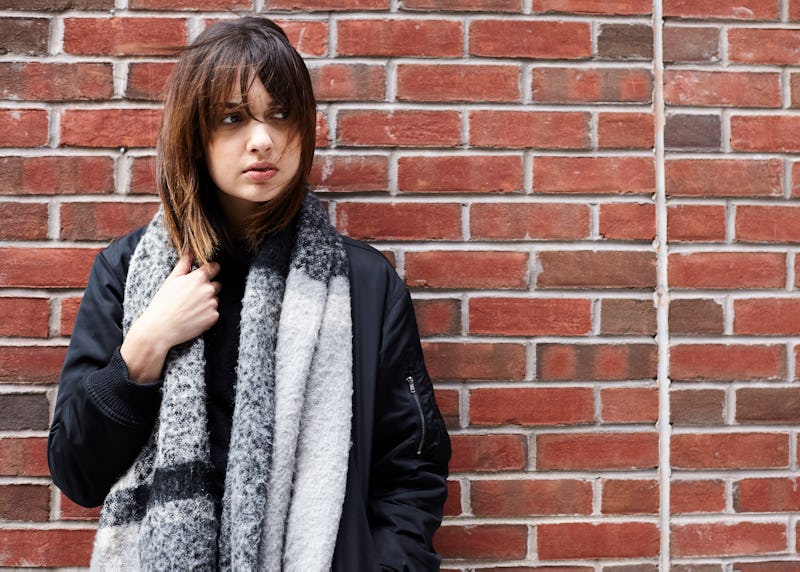 Hannah Burton/Bustle
When most people think of Post-Traumatic Stress Disorder (PTSD), they envision debilitating anxiety and depression that seems apparent from the outside. But some people exhibit signs of high-functioning PTSD, and they might not be as obvious as you thought. Some people can experience PTSD and still manage to get through their day-to-day lives, but that doesn't mean their symptoms don't deserve to be looked at or that they have to live with those emotional hurdles forever.
"What many don't realize is that PTSD is not a direct result of trauma," John Hamilton, LMFT, LADC and Chief Clinical Outreach Officer at Mountainside Treatment Center, tells Bustle. "It's not just the experience that results in PTSD, but how the person responds to that experience internally. It depends on how the person processes and reacts to the traumatic event. A lot of times, an individual will disconnect from themselves and have a hard time being present as a result. An individual with high-functioning PTSD is someone who struggles with the symptoms of this mental illness, but not to the extent where it interferes with everyday activities and relationships."
The first step to getting the help you need is recognizing that you might be a high-functioning person living with PTSD. Discussing these symptoms with your therapist can help you get a diagnosis and figure out the best forms of treatment. Here are seven unexpected signs you have high-functioning PTSD, according to experts.