7 Unexpected Ways Your Brain Can Change During Your Period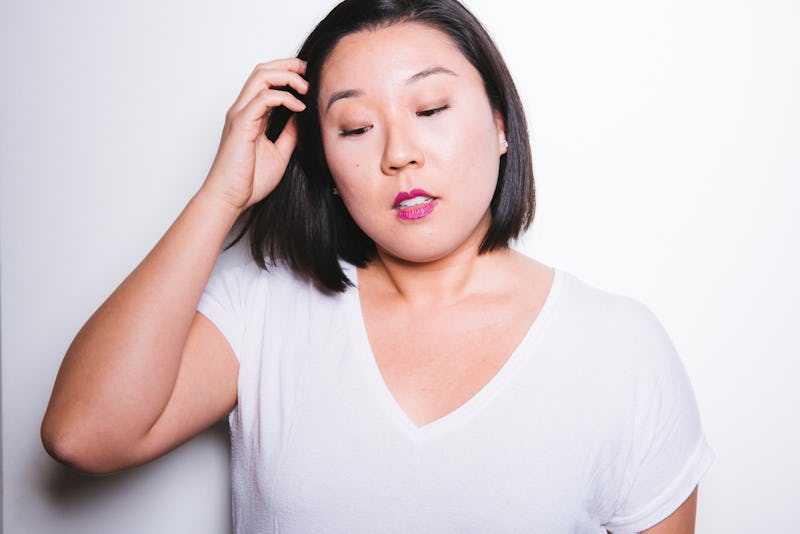 BDG Media, Inc.
The moment that you feel your period begin can mean preparing yourself mentally for the days ahead. You might brace yourself for some cramping, hormonal acne, and uncomfortable bloating. But even though you have to contend with a whole host of physical symptoms, there are also mental challenges to face. Your brain changes during your period in a number of pretty surprising ways, according to experts, and so if you feel a little bit "off" during menstruation, that's probably part of the equation.
"There are four phases to a woman's menstrual cycle: menstrual, follicular, ovulation, and luteal," Christine Scott-Hudson, MA, MFT, ATR, a licensed psychotherapist and owner of Create Your Life Studio, tells Bustle. Even though you might not notice any physical symptoms during the phases when you aren't bleeding, your body is still fluctuating. "Estrogen and progesterone hormones play integral roles in the cycle of menstruation, which not only create physical changes," she says, "they create changes in your mood and in your emotions."
Let me be clear — none of these brain changes makes you less intelligent or reasonable of a person, so getting your period definitely doesn't make you unable to make great decisions or solve difficult problems. It just might make you feel a little different than usual. Grab a trusty heating pad and throw on your comfiest PJ pants, because here are a few of the ways that your period can change your brain.