7 Ways To Help Your Partner If They're Prone To Holding Grudges, According To Experts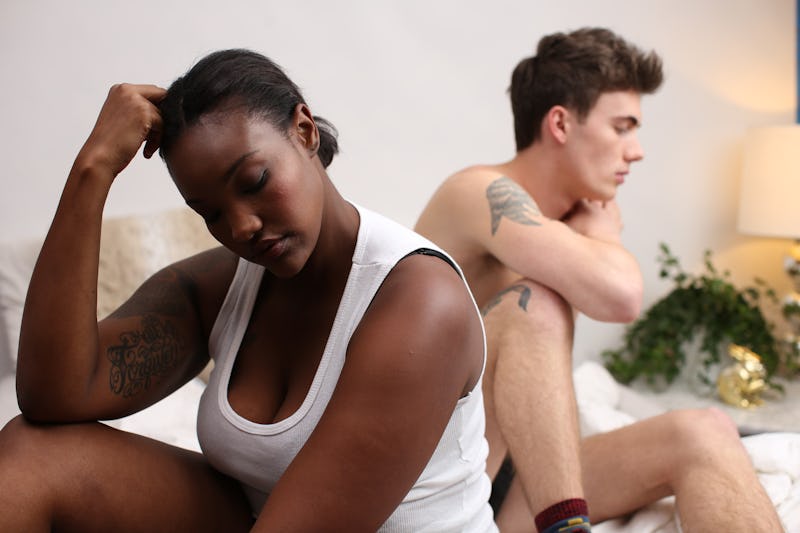 Ashley Batz for Bustle
Some people let incidents roll off of their backs without as much as a second thought, but for others, it can be much harder to let go of resentment when they feel like someone has wronged them. Understanding why your partner holds grudges might help you to guide them past incidents that upset them, instead of letting this tendency create deeper problems in your relationship.
"The person who is most likely to hold a grudge is someone who is highly sensitive," Dr. Diane Strachowski, a licensed psychologist and relationship therapist with training in cognitive behavioral therapy, tells Bustle. "It is a highly sensitive person who is easily hurt and cares deeply about what others think of them," she says. "The memory or the grudge leaves an indelible mark on your brain; it feels as if the upsetting event is happening in real time despite the fact it happened long ago."
Though you aren't responsible for your partner's choices, there are plenty of ways that you can support them in their journey to let go of hard feelings. Even something small like validating their emotions or acknowledging that you hurt them can make a big difference.
Here's how to help your partner stop holding grudges, according to experts.