7 Ways To Postpone Your Relationship's Expiration Date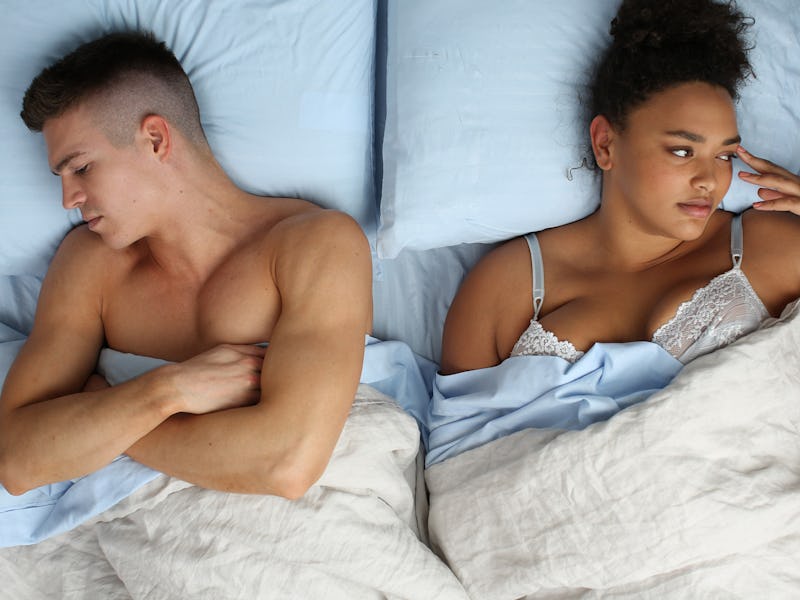 Ashley Batz/Bustle
If you're lucky, you will find yourself in a relationship with a very long shelf life. But the reality is, a lot of relationships have an expiration date whether it be from difficult circumstances or the basic fact that you're just not compatible with each other. But if you feel like you're with "The One" and you really want your relationship to work, there are ways you can postpone your relationship's expiration date or forget about it completely.
"A relationship that has an expiration date looks differently depending on the the couple, but the biggest indicator is that the dynamic between the couple has shifted in a negative manner," Rachel Moss, dating and relationship coach, tells Bustle. For instance, one partner may start to get irritated by the small things they used to love about the other. Or what used to be bickering here and there has turned into huge fights that go on for days. "Regardless of the specifics, there is often increased tension, conflict, or avoidance and decreased communication with one another," she says.
Before you even think about finding ways to bring your relationship back from that negative space, it's important to get real about why you want to in the first place. "Sometimes we hold on to relationships because of fear and that's a never a good reason to stay in something that's not working well," Kerri-Anne Brown, LMHC, relationship expert and founder of Healing with Wisdom, tells Bustle. "But if fear isn't your only reason and you have a desire to make things work, there are things you can do to save it." So here are some ways to postpone your relationship's expiration date, according to experts.