7 Ways To Show "Why I Resist" Trump's America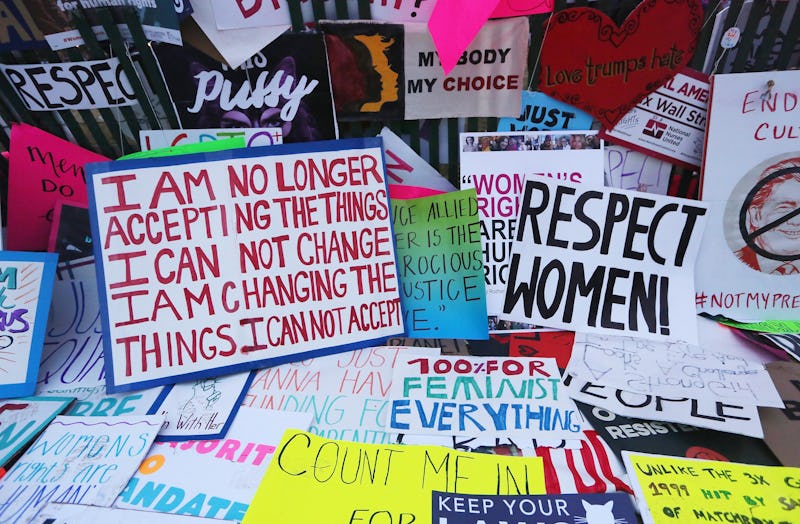 Mario Tama/Getty Images News/Getty Images
The resistance to President Trump's America began on his first full day in office. The Women's March in Washington, D.C., and around the country was likely the largest protest in the nation's history — and that was just the beginning. Resistance picked up in the Senate with the fight against Betsy DeVos' confirmation as secretary of education, and it didn't relent during Jeff Sessions' confirmation fight as attorney general on Wednesday. Now, the question is if you can stick with it and persist. You bet you can. These are seven ways to show "Why I Resist" President Donald Trump's America.
The hashtag #WhyIResist was trending overnight after the Women's March used it on Twitter to energize their followers on Wednesday. "After the Sessions confirmation, we are fired up for resistance and we hope you are too. Tell us why you resist," the group tweeted out with the hashtag. Then activists across the country started to share their reasons for resisting, be it for women's rights, the environment, or their kids' education.
The messaging is without a doubt powerful, so keep that momentum going. It doesn't have to end — after all, the resistance is working. Follow these actions and show Trump that you don't support his divisive version of the United States.