7 Ways To Split Household Expenses With Your Partner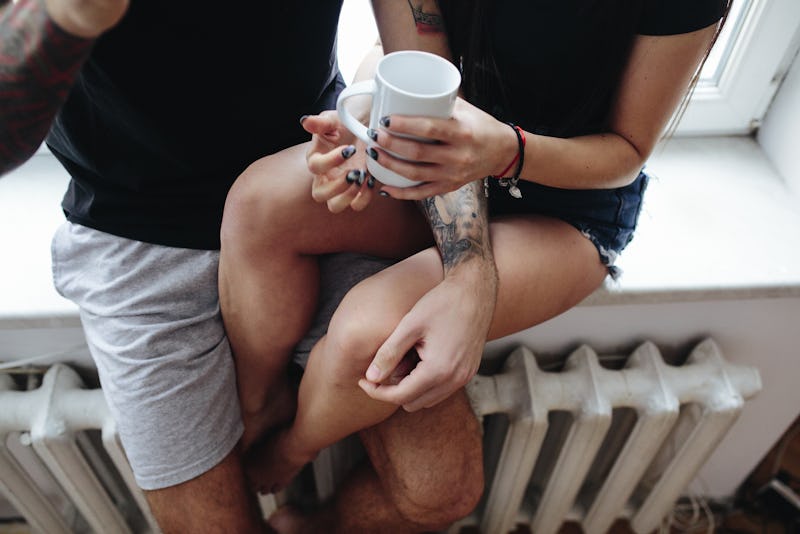 teksomolika/Fotolia
Money is a feminist issue — and yet, women are still reluctant to talk about it. According to a recent Bustle survey of more than 1,000 Millennial women, more than 50 percent of people said they never discuss personal finances with friends, even though 28 percent reported feeling stressed out about money every single day. Bustle's Get Money series gets real about what Millennial women are doing with their money, and why — because managing your finances should feel empowering, not intimidating.
Money is a tricky subject for any couple. Whether you make exactly the same amount or one of you makes significantly more than the other, money will inevitably become an issue at some point in a relationship. Maybe you really believe in buying organic food, but your partner is trying to save money. Or maybe your partner has a thing for expensive shoes and you'd really prefer they'd put that money away for the vacation you've been planning. But regardless of your differences of perspective when it comes to money, one of the first things you're going to have to figure out once you move in together is how to split your household expenses.
You've probably had some practice at this because at some point in your adult life, you've lived with roommates. But one thing I learned after transitioning from living with my partner plus roommates to it being just the two of us is that the systems don't always keep working once you've made that shift. That's because it's a lot easier to keep the emotional part of things out of the equation when you're dealing with roommates but when it comes to your romantic partner? Not so much.
For tips on how to deal with splitting household expenses, I turned to life coach and former CFO Erica McCurdy. Here are her tips — as well as a few from my own experiences.
Check out the entire 'Young Money' series and other videos on Facebook and the Bustle app across Apple TV, Roku, and Amazon Fire TV.