7 Ways To Turn A Regular Relationship Into A Soulmate-Level Relationship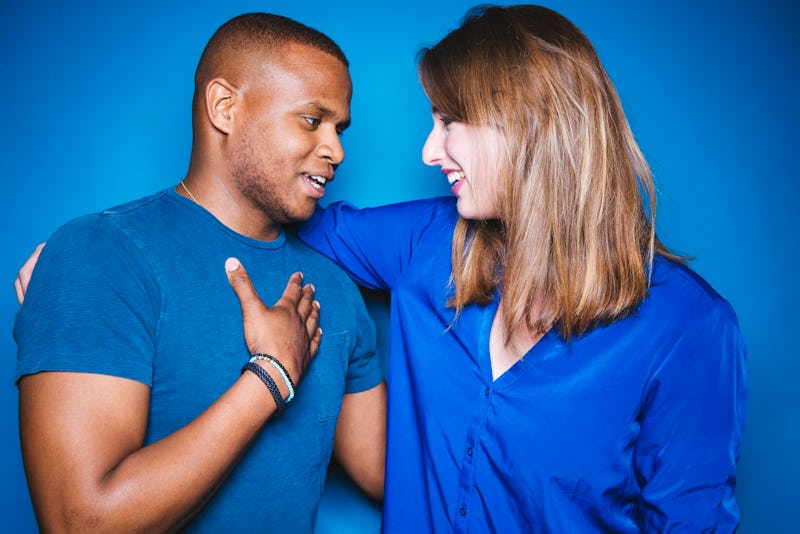 BDG Media, Inc.
There are regular relationships, and then there are soulmate-level relationships. If you believe in the idea of soulmates, it's the kind of connection you aspire to have with a person. At the very basis of it all, soulmates are "spiritual partners who bring out the best in each other," Cindi Sansone-Braff, relationship coach and author Grant Me a Higher Love, tells Bustle.
When you meet your soulmate, your connection is supposedly unlike anything you've ever experienced before. "Soulmates have a heart, soul, mind and body connection," Sansone-Braff says. There's a special magic to it and a recognition factor, as if you've known each other all your lives. A soulmate relationship can also be intense and life-changing. Since [it's] a pretty spiritual concept, it's one of those things you kind of just feel. For instance, you can recognize your soulmate by the connection you have. It's just a feeling of knowing that this particular person is "it."
So what can you do if you feel like you and your partner aren't quite "getting" each other the way you want to be? From strengthening your mind, body, soul, and heart connections to making your relationship more of a priority, here are some ways to level-up your relationship and take it from regular to a soulmate-level relationship: