7 Ways Your Dog Might Be Messing With Your Sleep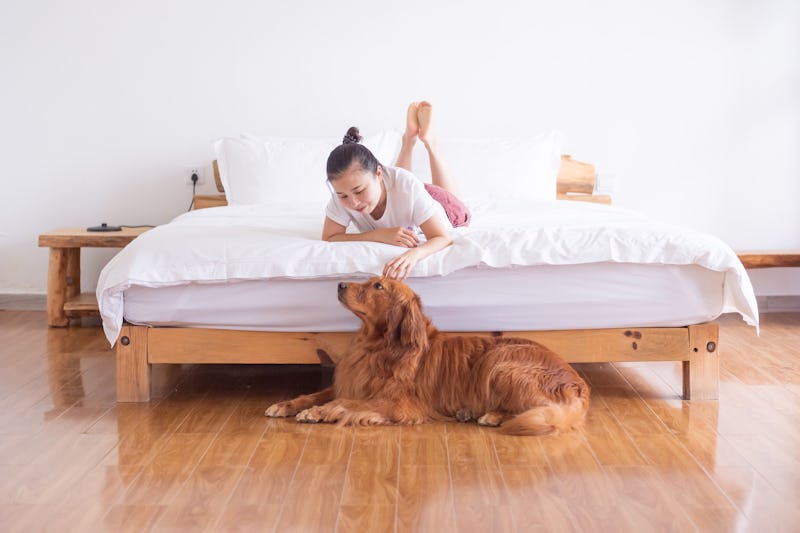 chendongshan/Fotolia
My pit bull, Jack, is an absolute dream when it comes to snoozing. If I stay up too late, she guilts me into bed with her sad, sad puppydog eyes. And once we're in bed, she zonks out over my legs like the world's warmest weighted blanket. But not all dogs are good napping buddies, and while I know it can be hard to relegate your canine companion to the floor or their crate while you sleep, there are unfortunately ways dogs can affect your sleep for the worse.
If you've ever trained a dog, you've probably run across endless conversations about why letting your dog sleep in your bed is bad, why it's good, why it might make them think they're the "alpha," why it can help you balance your relationship and spend time together. There's merit to each of these points of view, but what I'm focusing on here is the sheer fact that having a dog in your bed may not be good for you because of the type of sleeper you are. Or maybe your dog just isn't cut out for co-sleeping.
Whether you've been letting your dog sleep with you for a while or you're trying to prep for having a new furbaby in the house, looking over these signs your ZZZ buddy isn't great for you will help you determine whether your dog should be in your bed.