7 Weird & Confusing Things That Make People Attracted To You, According To Science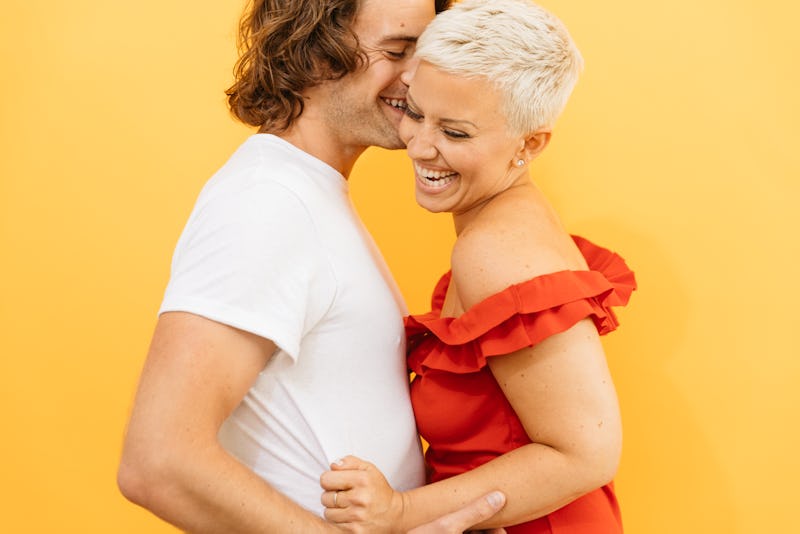 Ashley Batz/Bustle
Attraction may seem pretty straightforward. But according science, attraction is actually more complicated than you think.
As Nick Hobson, psychologist and Director of Science at PsychologyCompass, tells Bustle, attraction isn't as simple as thinking, "They're good looking. I want to date them." That's because the "mind-brain doesn't do these sort of isolated one-off calculations," he says.
Instead, our psychology tends to over-complicate things. "It pulls in multiple sources of information — most unconscious and most unrelated to the person we're seeing — and it uses all that to arrive at a final conclusion," he says. For instance, when you see someone relatively "attractive" for the first time, so many different thoughts will go through your head whether you realize it or not. Like, what are they wearing? Is the weather nice? Where did the initial interaction take place? What's my mood? Does the person look familiar? Did I just get a raise at work? Did my dog die this week?
"In other words, what most people don't know is that by the time we convince ourselves that 'I want to date that person,' there's been a whole bunch of little brain processes ticking away in the background," Hobson says. More often than not, we don't even know this is happening.
Because attraction is pretty weird and complex, here are some interesting and sometimes confusing things that make people attracted to you, according to science.