7 Weird Things That Improve The Chemistry In Your Relationship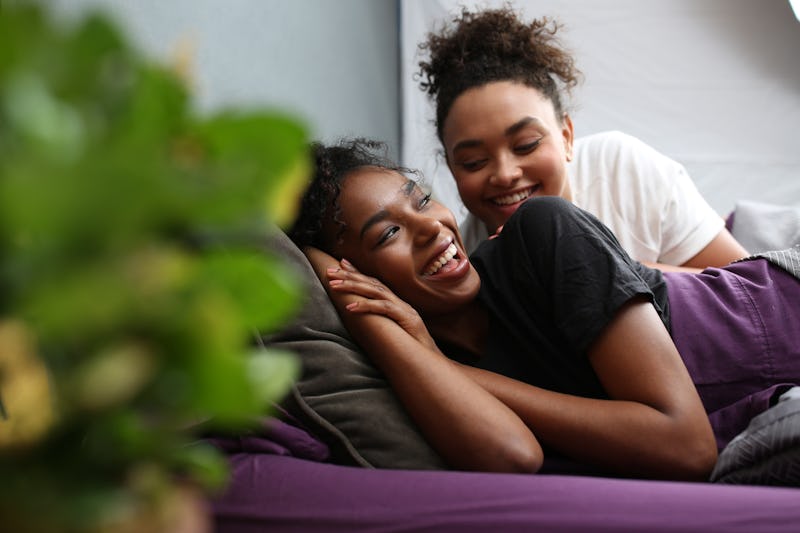 Ashley Batz/Bustle
It's commonly believed that chemistry is something you either have with someone else or you don't. But as experts like Dr. Venessa Marie Perry, founder and chief relationship strategist at LoveWrite tells Bustle, it's not always that simple. "In some cases it is, but in others chemistry has to be cultivated," she says. If you're worried about the chemistry in your relationship, there are some interesting and unconventional things you can do to improve it.
"Chemistry means intimacy plus passion (or excitement) mixed with interest," New York-based relationship counselor and board certified clinical sexologist, Dr. Michael DeMarco, tells Bustle. Everyone experiences it in different ways. It's not always about lusting after your partner. Being completely comfortable with another person and having the ability to talk to them about anything can mean you two have great chemistry.
According to Dr. DeMarco, one of the best ways to build chemistry is through communication. If you're excited and curious about someone, you can build chemistry with them. It's all about being intentional and getting to know someone in a way that builds a good type of tension.
It's important to note that chemistry is something that doesn't stay the same over time. As Maria Sullivan, dating expert and VP of Dating.com, tells Bustle, "The intensity of chemistry can definitely ebb and flow throughout the course of a relationship."
So here are some things that can improve the chemistry in your relationship, according to experts.