7 Weird Things That Will Happen When You're Actually With "The One"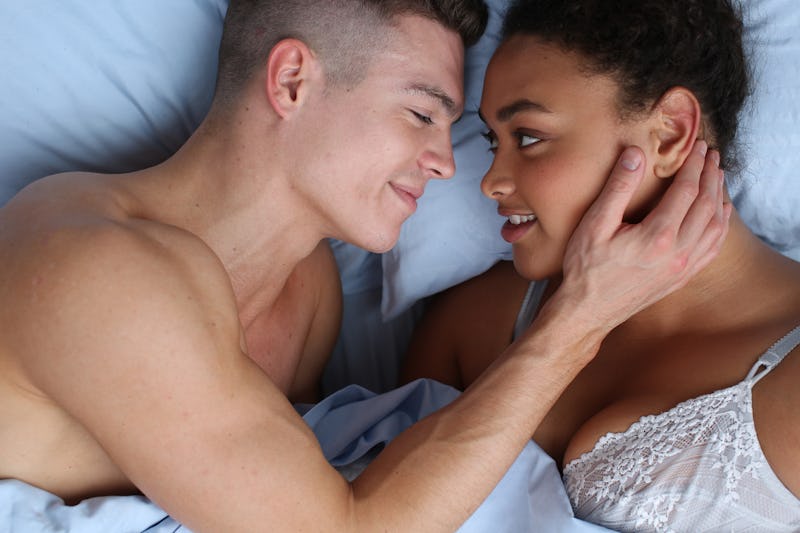 Ashley Batz/Bustle
Ending up with "The One" is something many of us hope will happen someday. For some, knowing they've finally met their person happens in an instant. For others, it may take a bit of time. But how do you know if the person you're with is actually "The One?" Regardless of how it happens or when, experts say there are a few interesting things that will happen that you should be aware of.
"The feeling of being with 'The One' fluctuates from person to person and couple to couple," Daniela VillaRamos, relationship expert and founder of Once Upon a Vow, tells Bustle. "But the one thing that stays true for all, is that you feel like you can be 100 percent completely yourself."
When you're actually with "The One," you'll feel like your person "gets" you. They understand you, and sees you for who you truly are. "You'll feel safe knowing that they won't judge you or make you feel less than once you reveal the behind-the-scenes weirdo that no one else has truly gotten to know," she says. "It's a freeing experience and a terrifying one, but in the end, it's awesome AF!"
You can never truly know what being with "The One" will feel like until it happens, but it's likely that some unexpected things may occur. Here are the weird and interesting things experts say you may experience when you're with "The One."