If You Can't Do These 9 "Gross" Things In Front Of Your Partner, They're Not The One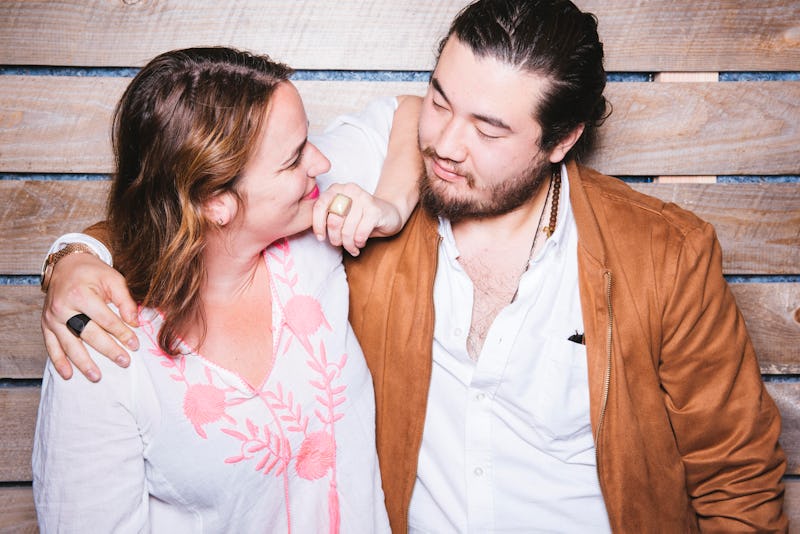 BDG Media, Inc.
For a couple to go the distance, it's necessary that both partners learn how to feel comfortable in a relationship — and that includes doing and saying a lot of seemingly awkward, embarrassing, and over-the-top cutesy things. Being able to "do you" reveals a sense of security, support, and trust, that usually only forms once you past certain relationship milestones, and realize you'll be together long-term.
"When we get past the first three months, there is a safety that forms, that allows us to truly just be, without any pretense," Allen Wagner, a Los Angeles-based licensed marriage and family therapist, tells Bustle. "There is an honesty and a playfulness that comes with this. Being able to cry in joy or pain, without fear of judgement, can be freeing."
This is a stage you and your partner might reach naturally, or one that you may need to work on cultivating. If you feel like you can't fully relax in front of each other — for whatever reason — set aside time to talk about it. What's holding you back from being yourselves? Why do you feel like you have to hide certain things? Or act a certain way?
Starting a conversation can set the stage for a more comfortable, lived-in relationship, where you can both relax. Here are a few awkward things you should be able to do and say in front of each other — if you're planning on being together long-term — since they all show just how much you love each other, and just how comfortable you are.