7 Women 'Real Housewives Of Beverly Hills' Should Cast To Support Kyle Richards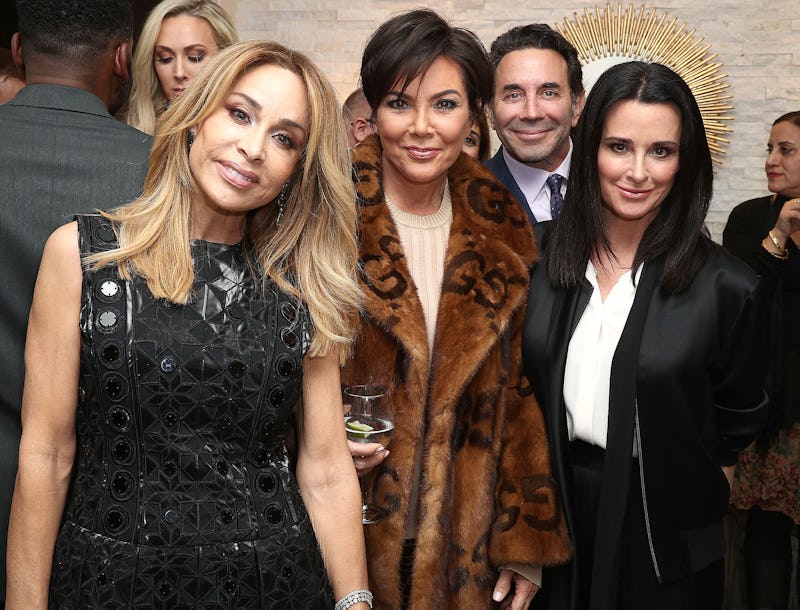 Frederick M. Brown/Getty Images Entertainment/Getty Images
It's hard to watch The Real Housewives of Beverly Hills and not think "Kyle is right" during every cast conflict. But as true as that is, no one has Kyle's back. All she wants is for someone to stand up for her just once in a group setting. A change is needed. Real Housewives of Beverly Hills needs to cast women who support Kyle Richards. Kyle has plenty of loyal friends and family members outside of the show who would stand up for her in a heartbeat.
Kyle is the cast member who says what everyone at home is thinking, yet no one on the show supports her during an argument. She has two sisters who love her, friends who she's kept for decades, and other loved ones who need to be on RHOBH and restore balance to this group.
Kyle did not deserve any of the drama that came her way this season. Let's review just some of the times in Season 8 when Kyle could have used a true pal:
When Kyle stood up for Lisa Vanderpump when Dorit Kemsley told everyone that Lisa is needy, insecure, and jealous. As the good friend that she is, Kyle stood up for Lisa in that conversation with Dorit and told Lisa what Dorit was saying behind her back, yet they both got mad at Kyle. How does that make any sense? Why didn't Lisa thank Kyle for having her back? Why was Kyle at fault for just doing her best to be a good friend?
When Dorit brought up Pantygate, a storyline from Season 7, while the cast was enjoying dinner during their trip to Berlin. Dorit blamed Kyle for Erika Girardi being offended that Dorit gave her panties as a "joke." Kyle had nothing to do with that fight, yet she got dragged into it over a year later. Teddi Mellencamp Arroyave tried her best to stand up for Kyle, but Lisa Vanderpump shut Teddi down and dismissed her opinion because she was "new" to the group. Hopefully, Teddi will feel more comfortable standing up for Kyle if she's on the show next season.
Lastly, when Kyle called out Dorit for resurrecting the Pantygate storyline after Dorit's fashion show, Dorit did not feel one modicum of remorse. Erika did not refute Dorit's insinuations that Kyle had something to do with that drama. Everyone in the cast just sat there silently. Erika called Kyle after Kyle stormed out of the show venue, but it was too little too late. Why didn't she say anything in the moment?
Kyle is pretty much always in the right. She is reasonable, kind, and loyal. She needs some true support on this show and there are plenty of viable candidates.