If You're A Gemini, These Are The 8 Best Dog Breeds For You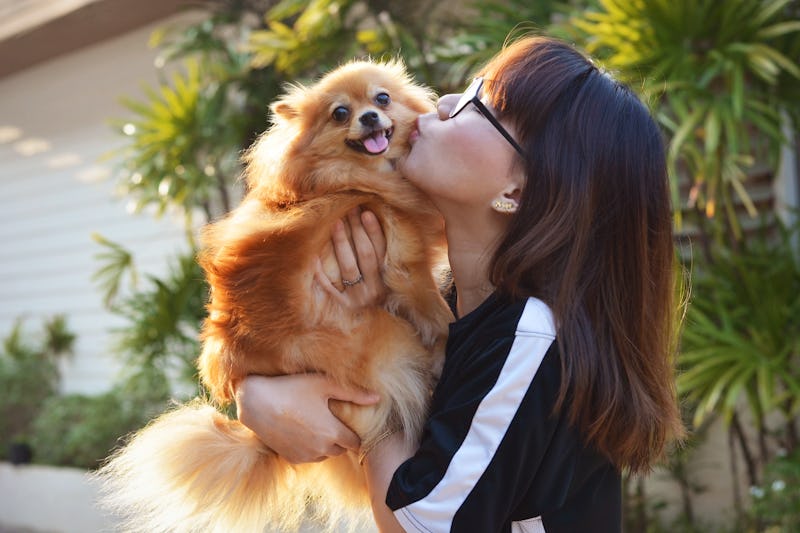 ShutterStock
Searching for the perfect dog to become your new furry family member is about more than just finding a pup that is cute, available, and won't break the bank. There are so many things to take into consideration before you settle on the dog breed you want. You need to think about the size of the dog versus the size of your home, how active a dog is compared to how active you are, how low or high-maintenance a dog is and how that fits into your lifestyle, and the age of the dog (if you're adopting) versus how much care you're able to give. Of course, having an emotional connection with the animal is important as well, and a big part of that is if your personalities fit. Sometimes, turning to your zodiac sign to find out the perfect dog breed for you isn't a bad idea.
Your zodiac sign can reveal a lot about your own personality traits and what you really want and need out of life... and that's all really important to think about when settling on a dog. For example, if you're a quiet, introverted person who doesn't like physical activity, you probably don't want to get a dog that needs a lot of exercise and attention.
If you're a Gemini, you someone who is seen as adaptable, smart, outgoing, friendly, passionate, and a bit impulsive at times. You have a super charismatic personality, and you love to be the center of attention. You're also spontaneous and constantly hopping from one thing to the next, never afraid to let your voice be heard. You love to be around others and to feel loved — a dog is a great companion for you.
But what kind of dog? Here are a few of the best dog breeds for Geminis: