Read These 8 Super Creepy Books While You Wait For The 'It' Sequel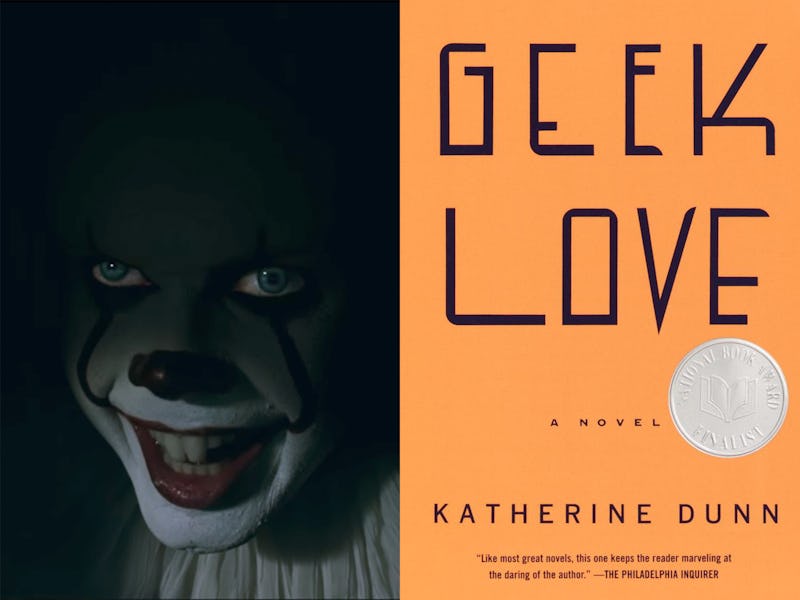 Warner Bros. Pictures on YouTube
Clowns. They live in our sewers and eat our children. The "scary clown" character is a fixture of the horror genre, and no clown is more scary than Pennywise the Dancing Clown from It. Part 1 of the new It movie has finally hit the theaters, and most sane people are locking themselves in their homes and avoiding all storm drains and/or red balloons. But for you brave, foolish souls who actually want to read more about Pennywise and his clownish compatriots, here are a few terrifying books to read if you loved the It movie.
Not all of these books employ the killer clown archetype in the exact same way as It, of course. That's because not all horror writers can be Stephen King (thank goodness, because otherwise none of us would ever sleep at night). But all of these books have something in there to fuel your nightmares. Between killer carnies and terrifying coming of age stories, haunted circuses and real life murder clowns, these truly unsettling stories will keep you afraid of your own shadow until It Part 2.
So here are some books to read if you just can't get enough of It. After you've read It the book, of course.