8 Common Habits That Are Sabotaging Your Sleep — And How To Stop Them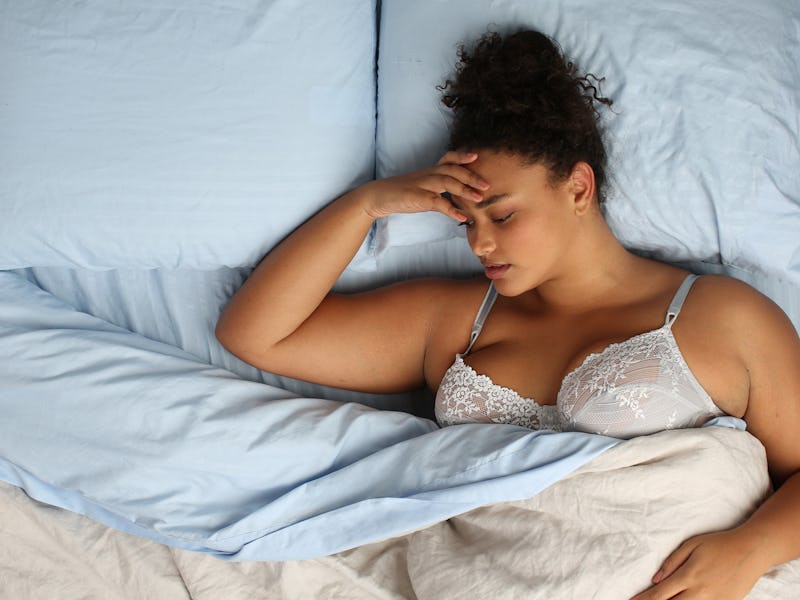 Ashley Batz/Bustle
I love sleep more than life itself. I'm also terrible at it. You'd think we as a species would have figured out something as simple as lying down and closing our eyes, but I'm not the only one who sleep eludes. It doesn't help that we sabotage our sleep in more ways than we realize throughout the day and night.
"It's not just the quantity of sleep. It's also the quality," family medicine doctor Susan Besser, MD, tells Bustle. Most people need six to eight hours of sleep per night, she adds. But while that's necessary to perform at optimum energy, it's not sufficient. You also need to sleep uninterrupted through the night.
"Sleep is not just one stage — it's a continuum of several stages of sleep from light (REM) sleep to deep sleep," Besser says. "During the night, we cycle through these stages. The full cycle takes about 90 minutes, so there are several cycles throughout the night. If sleep is disrupted or fragmented, you might miss a stage, and that affects sleep quality." So, we can hurt our chances of sleeping well not only through habits that make it take longer to fall asleep but also through sneakier ones that make the sleep less restful.
Here are some ways you might be sabotaging your sleep without realizing it.