What's A Cosmic Horror Novel? Explore The Genre With These 8 Books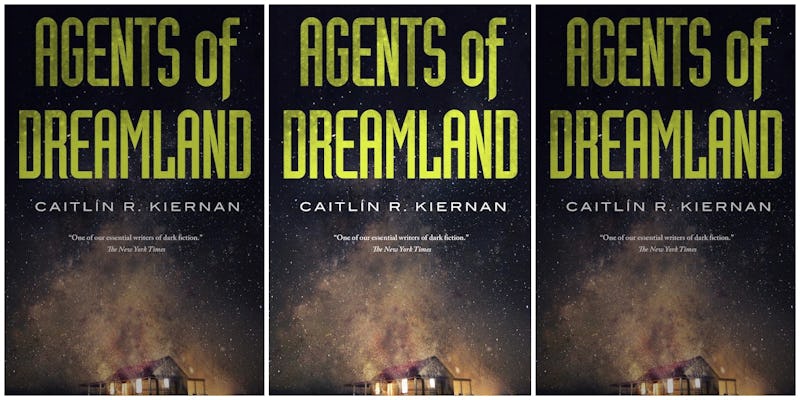 I love reading horror novels in the summer; there's nothing like the weird juxtaposition of beach-ready joy and blood-curdling horror. No matter if you've read the entire Cthulhu mythos or don't know Nyarlathotep from Yog-Sothoth, I've got eight cosmic horror novels that will chill you to your core, so you can stay cool — and terrified — this summer.
In a cosmic horror story, the raving lunatic conspiracy theorist isn't crazy at all — or if he is, he has good reason to be. Cosmic horror generally revolves around humanity's contact with an Eldritch Abomination: a being so incomprehensible that merely laying eyes on it is enough to drive a person to the brink of insanity. In many cases, those who have seen the creature are the lucky ones, because they've already cracked. The folks who haven't met it yet must live in constant fear of first contact, which lends cosmic horror stories a delicious ramp of terror that lies in wait.
Lovecraft's fiction relied heavily on xenophobic fears of miscegenation to grip readers. But the novels he inspired — which span not only the cosmic horror subgenre, but also weird fiction and body horror — focus on lurking elder gods and the dangers of rediscovering ancient knowledge that's better left dead.
Regardless of how you feel about the author — and it's perfectly OK to hate him and everything he stands for — you cannot deny the lasting influence of Howard Phillips Lovecraft's body of work. Although Lovecraft died a relative unknown, later writers built upon his stories, fleshing out an invented New England full of forbidden knowledge and creeping horrors. In recent years, Lovecraft's work has fueled a number of acclaimed books (The Ballad of Black Tom, The Dream-Quest of Vellitt Boe), movies (Get Out, The Cabin in the Woods), and video games (Destiny, Bloodborne).
Check out the eight cosmic horror novels I've picked out for you below, and share your favorites with me on Twitter!