8 Podcasts That'll Make Your Workouts Fly By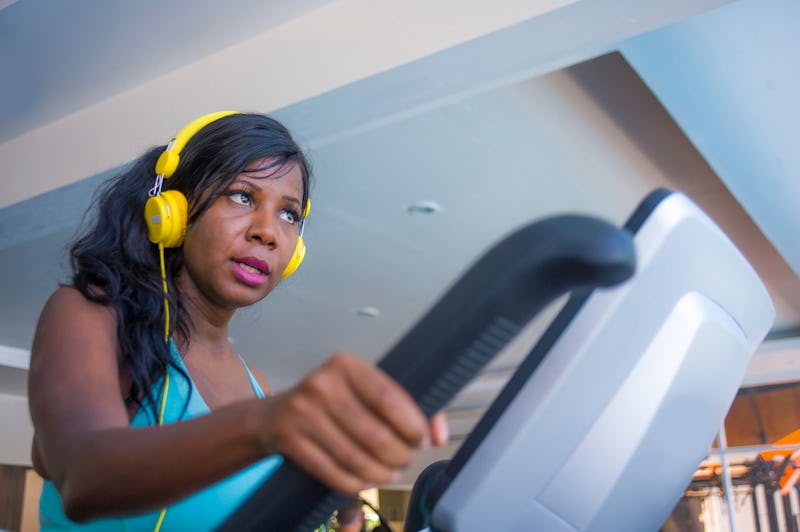 Shutterstock
Sometimes when I work out I want to listen to Lady Gaga on full volume. Other times I'd rather have Karen and Georgia tell me a good murder story on the podcast My Favorite Murder. Same? If you're looking to mix up your workout motivation, engaging podcasts to listen to while you exercise will make the time fly. Whether it's true crime, mental health, trivia, career advancement, spirituality, or a different topic, there's definitely a podcast that will keep your attention while you're getting your workout on.
Aside from My Favorite Murder, I like episodic podcasts that stick with one topic or story for the entire season. Because I'm looking forward to the next episode, I actually can't wait to start exercising so I can find out what happened. What's more, podcasts do double duty. While I know the words to every Lady Gaga song on my Spotify playlist, every time I listen to a podcast I learn something new. If you follow this line of reasoning, listening to podcasts while you workout can make you smarter.
At the very least you'll be armed with interesting facts your friends and co-workers don't have, which means you can strike up a conversation about things like the Radium Girls, women factory workers who glowed in the dark after contracting radium poisoning in the 1920s. Need some ideas for your next listen? Check out these podcasts to keep your going during your workout.