Here's Your Reminder That Climate Change Is Real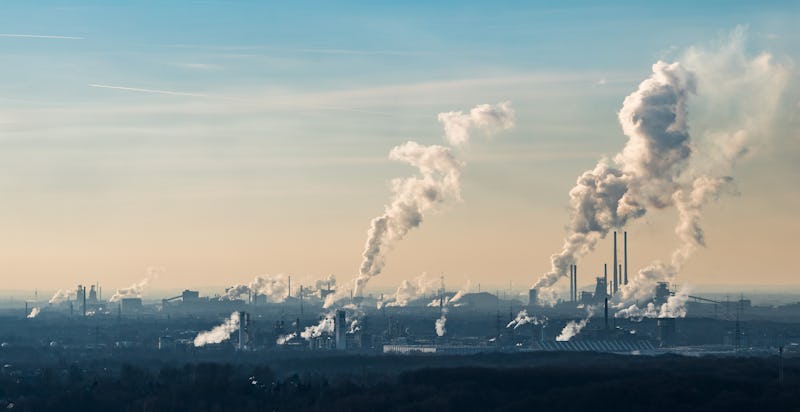 Lukas Schulze/Getty Images News/Getty Images
In case you missed it among all the other sweeping and deeply disturbing changes made by his administration so far, Donald Trump and many scientists don't seem to be getting along very well in the first week of his presidency. Despite the many facts about climate change supporting its existence, Reuters reported on Tuesday that the Environmental Protection Agency (EPA) was allegedly ordered to remove mentions of climate change from its website. Fortunately for everyone who cares about the fate of the planet, an EPA official later told Scientific American that officials were reviewing content rather than "immediately" removing it, and the content still remains available on the agency's website. Still, though: From what we've seen so far, the Trump administration's stance on climate change is worrying, to say the least.
What's more, communication about climate change both within and without the administration is yo-yo-ing with great frequency. For example, the National Park Service Twitter account recently retweeted two posts unsympathetic to the new administration one of which noted the removal of certain issues, including climate change, from the White House website, according to the Washington Post. Then, on Jan. 20, the Department of Interior's Twitter accounts were temporarily prohibited from posting content all together. (The National Park Service is a bureau of the Department of Interior.)
A National Park Service spokesman told WaPo that the retweets were "inconsistence with the agency's approach to engaging the public through social media," and that "while we investigated the situation involving these tweets, the Department of Interior's communications team determined that it was important to stand down Twitter activity across the department temporarily, except in the case of public safety." The suspension was removed and the retweets deleted, but many in the scientific community remain troubled by the events.
It's vital — now perhaps more than ever — to remind ourselves that climate change is real, and that it's a huge concern. Here are eight facts supporting the existence of climate change that we'd do well to remember.