Take A Break From The World With These Feminist Poems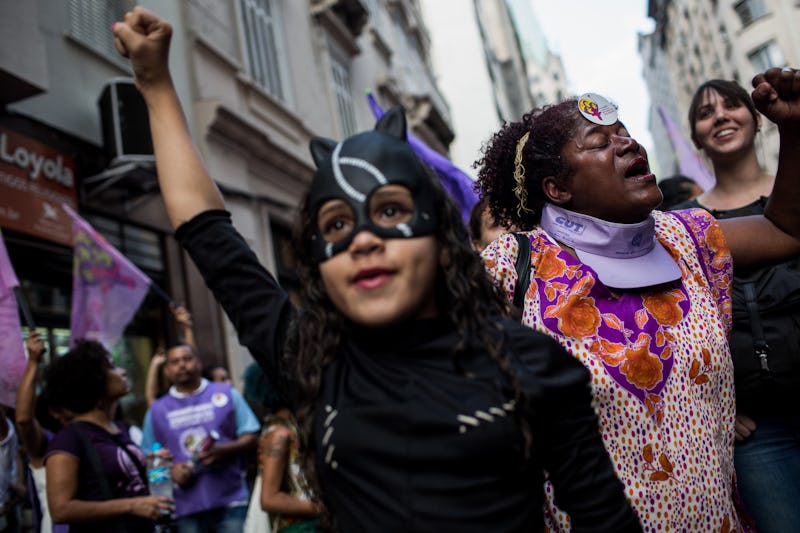 Victor Moriyama/Getty Images News/Getty Images
Sometimes you've got to give yourself a moral pep talk to inspire your feminism. And, while there's plenty of conversation about feminism in the age of Trump, sometimes it can be hard to feel personally inspired, no matter how committed to the cause you are. In other words, sometimes, it can be hard to feel like you embody feminism.
And that's despite the fact that today's feminism is more inclusive than ever. Writer and philosopher Katha Pollitt, in the New York Times, writes:
"Feminism has changed ... "Feminism is cool now," explained one [NYU student], citing the movement against sexual assault on campus as one factor and the influence of pop culture idols like Beyoncé and Emma Watson as another. The goals may be the same as ever, but the movement feels different. It is more interracial, younger, queerer and far more internet savvy than it was a decade or so ago."
There's a sure-fire way to kick your feminism into high gear, though: make it matter to you. And there's no better way to connect on a personal level than through poetry. These eight poems will do the job.