8 Holiday Foods You Should Never Feed Your Dog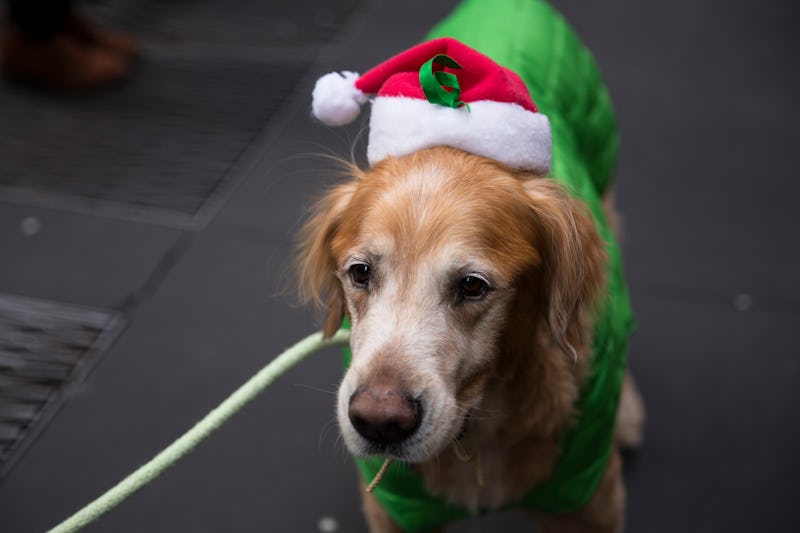 Amir Levy/Getty Images News/Getty Images
During the holidays, the urge to spoil your dog is a constant struggle. If you could share every roast dinner with them, you would — and likely, you make up for the fact that you can't with leftovers and bonus cookies and treats. While it's definitely OK to give your pup a little bit of extra loving now and then, there are some holiday foods you should never feed your dog, no matter what. And even the foods that are safe, should be dolled out in moderation, as too much savory foods can actually be bad for their health.
Most dogs have eyes that are bigger than their stomachs, and no matter how full they are, they're probably still willing to eat anything available and edible. So that puts a lot of pressure on you to make sure that their access to food is controlled. During the holidays when you have guests in your home and feasts on the table, it can be extra hard to keep an eye on your dog. There have been many holidays where I've turned my back on my dog for one moment, only to find him on the table going ham on the ham. The holiday smells and excitement are just too much, and even the goodest dog might be tempted to chew on something they know they shouldn't. So it's important to know what foods are dangerous for dogs so that you can either opt to keep them out of your holiday feast all together, or know what to keep an extra keen eye on.
Note: to be safe, remind your guests not to feed your dog any food whatsoever, no matter how much they beg!