9 Adorable Accessories Your Pet Needs This Holiday Season That Are All Under $20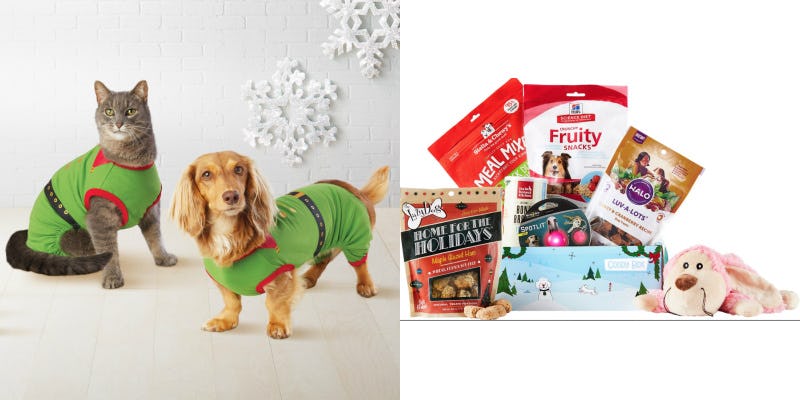 Target/Chewy.com
The holidays are all about showing your loved ones how much they mean to you, and that includes your ride-or-die furry friends. This year, as you're doing your holiday shopping, don't forget to pick up a few adorable holiday pet accessories so your dog or cat can join in on the festivities with you. What better way to show your affection than with matching pajamas, cute toys, and more? My animal-loving heart is melting just thinking of all this cuteness.
After all, your pets are your most loyal BFFs. They are always there to greet you, give you endless affection, cuddle you, and just provide you with unconditional love and support. So, why not spoil your pet rotten with amazing gifts? They call it the season of giving for a reason, you know.
Every pet deserves some special holiday love, but thankfully, you don't need to spend a pretty penny to make your pet's day. I've scoured the internet for the best pet accessories to gift your fave pup, and the best part? Everything is under $20.
So, get your shopping cart and wallet ready as you prepare to find the most adorable (and affordable) pet gifts of all time. Trust me, if your pet could talk, they'd thank you.