These Are The Shoes Our Fashion Editors Can't Wait To Start Wearing This Spring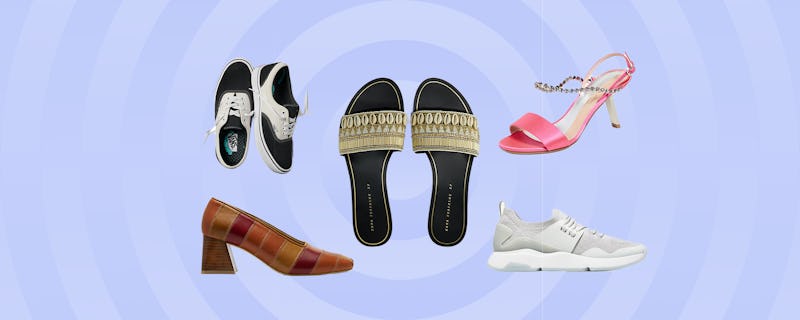 Although the weather has been a little touch and go recently, I think it's safe to say that spring has sprung and it's here to stay! That means it's finally time to put away the UGGs and other boots and swap them out for sandals, slides, and other shoes that don't require socks. (Although I will say I have recently been put on to wearing socks with ballet flats and it is such a cute look.) It's an exciting time to think about footwear and what you want for the coming months and warmer temperatures. Are there a pair of sneakers you've been fiending for? What kind of sandals will you find to show off a pedicure? Or are you completely at a loss and totally overwhelmed by what to do about shoes for the season?
That's OK. I've certainly been there too. But I tapped all the fashion experts at BDG and asked them to weigh in on what shoes they were excited about for spring. They were more than willing to share their favorites and provide some great inspiration if you're still having a hard time figuring out what to put on your feet now that the weather is a little warmer.