Match's Chief Dating Expert Explains How To Get More Meaningful Responses On Dating Apps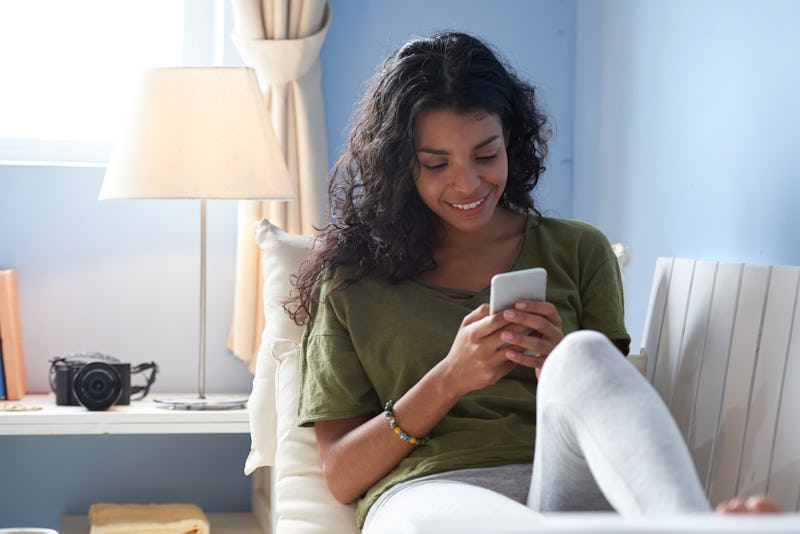 Dragon Images/Shutterstock
There is no denying that dating is difficult, and in the age of apps, it can sometimes seem particularly overwhelming. If you've swiped yourself, you probably know that after hours of looking at profiles they all seem to blend together. On the other hand, you might not be getting the type of attention you want and deserve. But learning how to make a dating profile that gets you meaningful responses is truly not impossible, even though it seems that way sometimes.
In fact, one of the OG dating sites, Match, is looking to solve that very problem with the launch of "AskMatch." It's a service that allows members to talk with dating coaches to figure out how to become "better daters." Because it's hard out there!
The AskMatch coaches are professional dating coaches and certified matchmakers, and Match members can call directly from the app when they need a little boost with the whole love thing.
Their services touch on a wide range of needs. For real, the coaches can help you with anything from setting up a profile to dealing with real-time issues, like being ghosted or having that "what are we?" talk. Ultimately, the AskMatch team is concerned with making dating feel human.
"Our dating coaches are all about making dating personal again. In this tech-driven world, Match is focused on getting our members into real-world relationships, and that starts with investing in our relationship with our members," Match CEO Hesam Hosseini said in a press release.
As Match's chief dating expert Rachel DeAlto tells Bustle, "There are so many challenges to dating, and so many people who are frustrated. We want a way for people to both release that frustration and get pragmatic tips."
Below, DeAlto gives some seriously pro advice about making a meaningful profile that helps find that connection you crave. Love is out there!