8 Ways The Male Brain Can Change In A Relationship Vs. Being Single, According To Research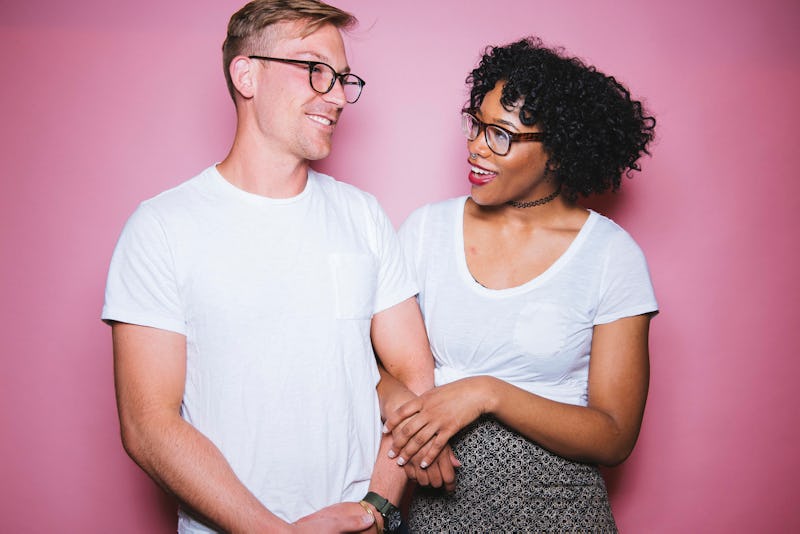 BDG Media, Inc.
Researchers have been studying the act of falling in love, ways the brain might change in a relationship, and how it all might impact men and women differently. But love and relationships are so personal and subjective, it can make these feelings very difficult to quantify.
We can talk about emotions, what love feels like, and how it might change the brain's chemistry. And we can put lovers into MRI (magnetic resonance imaging) machines to see what their brains look like. Yet, it's still tough to say anything definitive about love. For many people, love is love, and it'll feel the same across gender lines. There can, however, be certain prescribed societal norms that can impact our habits, how we perceive love, and what we think it should look like. And those are important factors to keep in mind when thinking about how love impacts the brain.
Speaking of brains in general, we do know that the act of falling in love releases certain chemicals, such as the "feel good" hormone dopamine. And we all know that love and relationships have the potential to lead to conflicting emotions, such as stress and contentment.
But nothing is true for everyone or every gender. "The good news [...] is we are much more than our brains," Cyndi Darnell, a sex and relationship therapist, tells Bustle. "Brains are not fixed in ways we once thought they were." And what society expects of us, and how we are supposed to act in relationships, can certainly have an impact on this whole love thing. So, with that in mind, here are a few ways the brain might change, or at least how someone might feel differently, when men are falling in love.