8 Genius Ways To Save Money During Your Next Trip To A Disney Park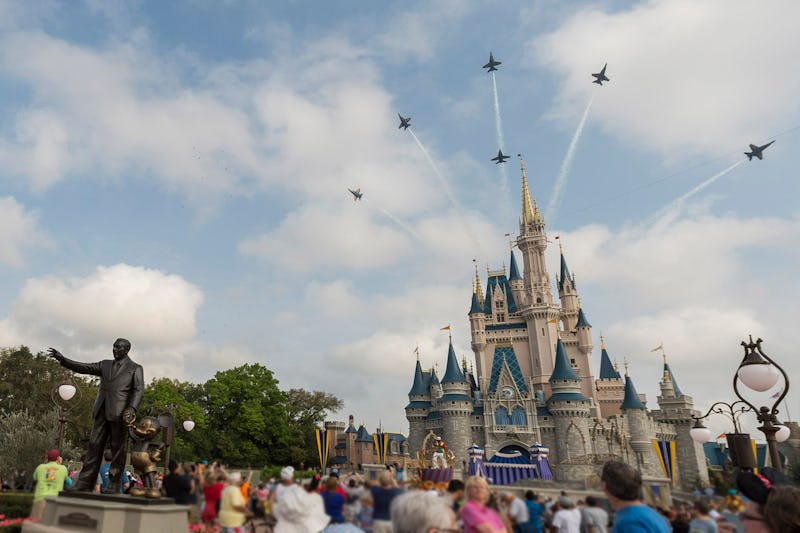 Handout/Getty Images Entertainment/Getty Images
Heading to a Disney park soon? You probably know the hotel room can easily suck up more of your vacation funds than anything else. Fortunately, there are a number of ways to save money on accommodations at Disney Parks. Don't be surprised if they don't fall into your lap, though. Sometimes, you have to do a little digging to find the discounts you're looking for. But I promise if you do, you could save quite a bit of money on your accommodations.
Traveling to and staying at Disney can set you back big time, when you think about it. Vacation Kids once estimated the total cost for a family of four to take a six-night, seven-day vacation to Disney World, and while there are many variables at play here, they ended up at $3,485 for the trip, all costs included.
If you feel like you just got punched in the gut, you're not alone. Thankfully, there are all sorts of ways to cut down on your hotel bill, and hang on to some of your hard-earned money. If you want to let loose and have fun at Disney but still do it on a budget, check out these eight hacks for more affordable accommodations.