How To Write During The Holidays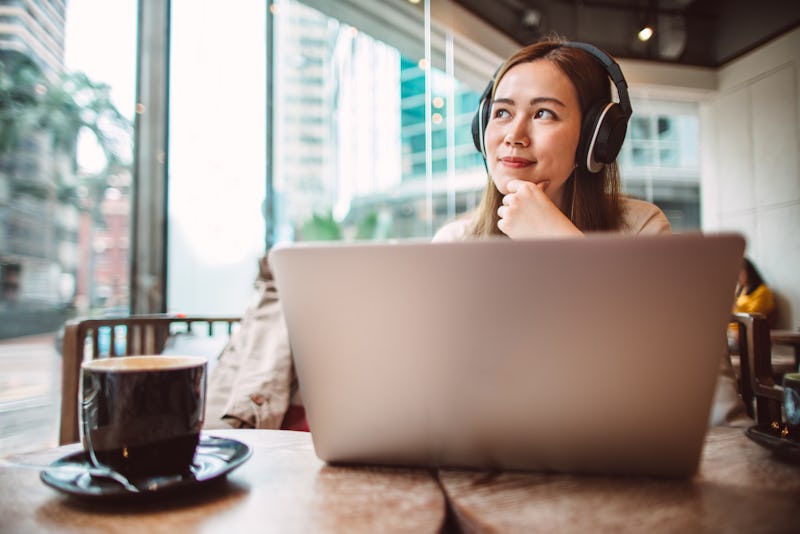 Images By Tang Ming Tung/DigitalVision/Getty Images
Most days I feel beyond #grateful to be a writer, but during the holidays, I'll admit, I get a little stressed. Writing, of course, requires time — lots and lots of time. That's not such a big deal when you're devoting yourself to being a writer, but the balancing act grows exponentially trickier when you're trying to be both a festive human/daughter/family-member/spouse/friend and a writer. Being present requires setting aside the notebook or the laptop and interacting with people, devoting yourself fully to the celebration at hand.
Uh huh.
In truth, I'm someone who aspires not toward well-rounded humanness but T.C. Boyle-ness. Boyle, in an interview with The Paris Review, confesses to writing every day; he mentions being "so bored" after finishing a novel that he's compelled to start the next thing. For my fellow scribes with similarly compulsive tendencies, you know that relaxing into sugar cookies and hot toddies can actually be more trouble than it's worth.
Fortunately, the holiday season needn't beget a drought of literary productivity. With a little willpower, some solid focus, and a dash of creativity, you can turn these winter break weeks into a period of time that will usher in all your grandest 2017 writing resolutions.