80,000 People Died From The Flu Last Year, Making It The Deadliest In 40 Years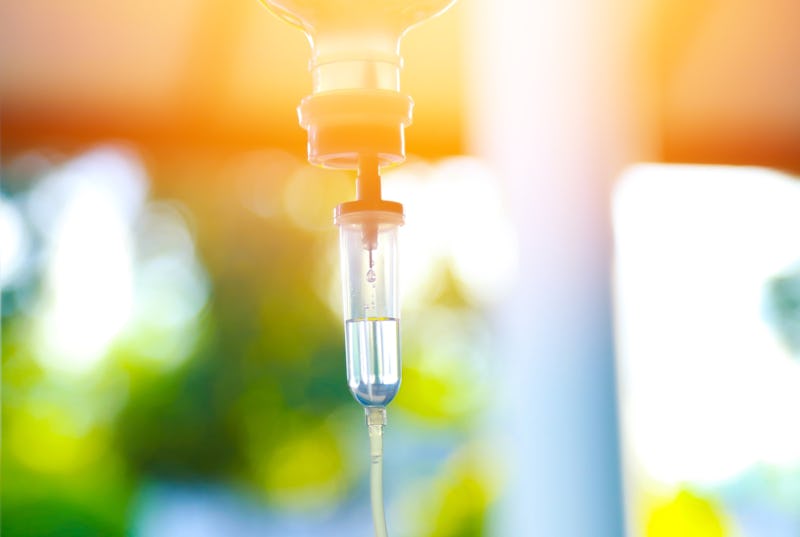 Fotolia
Last year's flu season was particularly bad, with the CDC now reporting over 80,000 Americans died from the flu this past winter. This is the highest reported number on record in the past 40 years.
The increase isn't a subtle one either. In recent years, flu-related deaths have ranged from about 12,000 to 56,000 people, per CDC reports. Experts do say it's difficult to compare flu seasons simply because the population has changed drastically in the U.S. As population increases, unfortunately so will the number of people who the flu affects. However, experts were quick to call out just how harsh this past flu season was, denoting it reached epidemic levels.
"It was a really tough flu year," Colin Bucks told BuzzFeed News. Bucks is an emergency medicine physician at Stanford Health Care. He added, "It's frustrating because it's preventable. It's stuff we prepare for every year."
Vulnerable populations like children, older adults, and those with weakened immune systems were especially affected by last year's flu. Bucks says getting a flu shot is one of the best, easiest ways to prevent the flu. "Particularly if you're older, if you've got children, if you're pregnant, it's really important to get vaccinated," Bucks said. "If you start to get sick stay home." Though the flu is common, this last year was a reminder just how important it is to get vaccinated and keep yourself healthy.
There are a number of reasons why this last flu season was so bad. For starters, the flu seasons was longer than usual. Not only did it start earlier at the end of last year, it stayed steady well into the beginning of this year, hitting a peak in early March. Three flu strains were the cause of this past season's outbreak: influenza B, H1N1, and H3N2. However, H3N2 was particularly resistant to the flu vaccine.
H3N2 is also the most common strain of the flu, being responsible for an estimated 80 percent of flu cases. Experts say it tends to be among the harshest strains of the flu, with some cases resulting in hospitalization and death. "H3N2 is a bad virus," Dr. Daniel B. Jernigan, director of the influenza division of the CDC, told the New York Times. "We hate H3N2." When a doctor says it's bad, you know it's bad.
This is perhaps not the most encouraging news as the seasons begin to change and we head into another flu seasons. How bad is this year's flu season going to be? Experts are predicting not quite as bad.
So far, the Associated Press reports U.S. health officials have denoted the flu that's been detected as a milder strain. Dr. Daniel Jernigan, a CDC flu expert, noted to the AP that early signs point to this year's vaccine being a better match for the flu. Like with every year, this year's flu vaccine has changed and been updated to hopefully better protect people against the flu. "We don't know what's going to happen," Dr. Jernigan said, "but we're seeing more encouraging signs than we were early last year."
In addition to getting the flu shot, there are easy ways to stay healthy when the world around you is sneezing. One of the CDC's top recommendations? Wash your dang hands. You'll prevent the spread of germs and disease, keeping yourself and other healthier.
What about if you're already feeling the flu coming on? Don't avoid the doctor. You'll be able to get a diagnosis, antiviral meds, and that much closer to getting healthy. After that, the best thing to do is stay home, get some rest, keep hydrated, and recuperate with a healthy dose of Netflix.