9 'Bachelor' Alums Fans Once Loved & Then Hated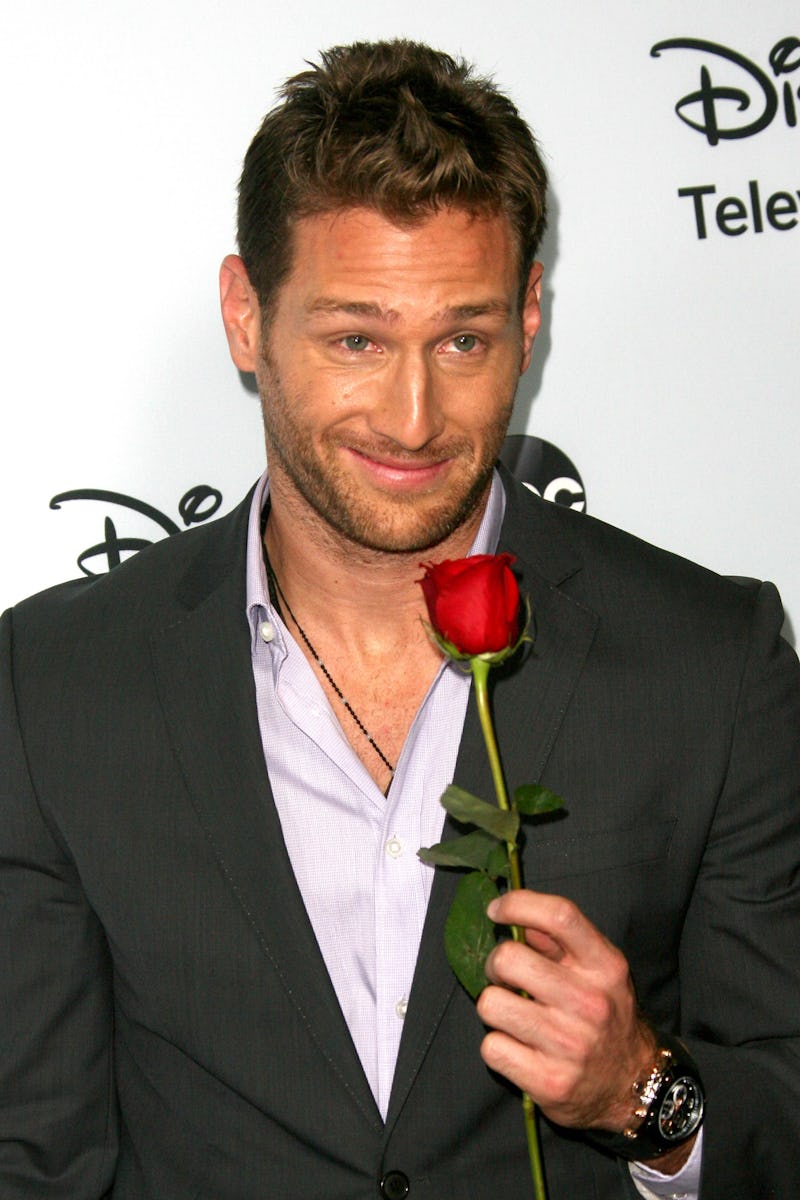 Tommaso Boddi/Getty Images Entertainment/Getty Images
Bachelor Nation is an extremely fickle place. A cast member can be totally beloved for the longest time, but public opinion can change in an instant. Over the years, the list of Bachelor alums people once loved and now hate just keeps growing and growing, and lately, it's gotten especially long, thanks to more opportunities to get to know leads and contestants due to the spinoff shows.
Because of that, it's hard to keep fans when you're part of the Bachelor universe. Those who appear in the franchise end up becoming and staying so much more famous than people who participated in the earlier seasons. With social media and spinoffs like Bachelor in Paradise, it's a lot easier to for these stars to fall from grace with all of their (possibly former) fans watching it happen in real time.
Here are the some of the Bachelor and Bachelorette stars most notorious for disappointing fans after their time on the show. If one of your faves is on this list, don't lose hope. Maybe they'll have the chance to redeem themselves in the future. After all, if there are opportunities for them to let fans down, there are definitely opportunities for them to make it right again, too.
1. Nick Viall
Between two seasons of The Bachelorette, one season of Bachelor in Paradise, and then, becoming the Bachelor himself, Nick took us on a bit of an emotional roller coaster. He wasn't the most likable dude during Andi Dorfman's Bachelorette season and he pissed off his fellow contestants on Kaitlyn Bristowe's, but he quickly redeemed himself on BiP when he was more the comic relief than anything else. That means fans were thrilled when he was announced as the next lead... but that all ended by the time his Bachelor season did. Now that he's single again? Well, it's probably safe to say he's officially done for as far as the franchise is concerned.
2. Josh Murray
Josh Murray and Andi Dorfman were basically #RelationshipGoals when they got engaged on The Bachelorette, but soon, it was clear he wasn't exactly husband material. After his highly publicized breakup with Andi, he dated Amanda Stanton on Bachelor in Paradise, and as we all know, that relationship was a total nightmare.
3. Leah Block
When we first met Leah on The Bachelor, she seemed sweet... and then she clearly had it out for Lauren Bushnell for no apparent reason, so her reputation started going downhill. To be totally fair, Leah didn't leave The Bachelor painted in the best light, but by the time she arrived in Bachelor in Paradise, she was in full force villain mode.
4. & 5. Emily & Haley Ferguson
On Ben Higgins' season of The Bachelor, it was impossible not to love the twins. Emily and Haley were adorable, unintentionally hilarious, and we got a few really emotional moments (like when each of them were eliminated) that really made fans sympathetic to them. But then, when they appeared on BiP last summer — their second time on the show — they showed up for an episode to call the other women "whores" and aiming to destroy relationships that were blossoming on the show. Fortunately, it seems like it was just an act... but their reputations may have been officially ruined because of it.
6. Jason Mesnick
Jason Mesnick made a pretty good Bachelor, but then, on his After The Final Rose special, he broke up with Melissa Rycroft in favor of getting back together with his runner-up, Molly Malaney. It was a dramatic moment — and obviously, it was the right choice, because Jason and Molly are still married to this day — but it turned a lot of fans against Jason.
7. Juan Pablo Galavis
Juan Pablo was in a pretty good position when he first became The Bachelor. He was good looking and seemed sweet — there was nothing not to like. But then, after making homophobic comments to the press (whic he later apologized for) and being a general jerk on The Bachelor, his stock seriously plummeted.
8. Arie Luyendyk Jr.
After being a contestant on Emily Maynard's season of The Bachelorette, people fell in love with Arie, so a lot of fans were thrilled to hear that he'd becoming back as The Bachelor years later. But at the end of the season, he became one of the most hated Bachelors in the show's history when he dumped his final pick, Becca Kufrin, on camera after they got engaged in order to get back together with his runner-up, Lauren Burnham.
9. Dean Unglert
Oh, poor, sweet Deanie baby. His fall from grace was fast and hard, considering how much people adored him on The Bachelorette. Seeing him finally open up to Rachel Lindsay only to get rejected was absolutely heartbreaking, so it was really exciting to see him back on BiP when summer rolled around. However, on Bachelor in Paradise, he totally let everyone down by leading on Kristina Schulman and Danielle Lombard at the same time. Such a bummer! Now, Dean is with Lesley Murphy after they started dating on The Bachelor Winter Games. They were really cute together, so Dean is one Bachelor franchise contestant who basically went from love to hate back to love again with fans.
It's really easy to fall out of favor with Bachelor fans, so hopefully, future contestants will realize this and tread lightly. And if not? Well, that's part of the fun of loving this show.